Eclipse MicroPen is an innovative microneedling device aimed at rejuvenating dull and wrinkled skin without involving cosmetic surgery. At the time of initial consultation, the treatment provider will educate the patient about all aspects of Eclipse MicroPen procedure, including its estimated costs.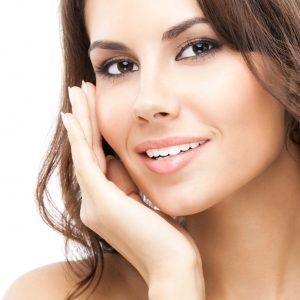 The patient should feel free to ask questions and make cost comparison with other treatment options in order to make a judicious choice. The terrific, considerate, and board certified plastic surgeon Dr. Bryson Richards provides Eclipse MicroPen microneedling treatment to patients in Las Vegas, NV and surrounding locations.
Sticker Price Comparison with Surgery
The monetary amount of Eclipse MicroPen microneedling procedure is likely to be significantly lower than a skin tightening or body lift plastic surgery procedure. The MicroPen technique does not involve general anesthesia, which avoids the service costs of an anesthesiologist or a nurse anesthetist. The procedure can be comfortably performed in-office, where as surgery will involve the costs of an accredited surgical center. 
Surgery also involves considerable post-treatment expenses, including prescription drugs, medical tests, compression garments, and post-surgical visits to the surgeon's office. These costs are largely avoided in case of Eclipse MicroPen microneedling treatment Patients can go back to work after a treatment session, which may also have cost saving implications for some working people.
Factors Affecting the Price Tag
The monetary amount of Eclipse MicroPen treatment can marginally vary from one practice to another, and may sometimes vary even between two patients at the same practice. The following factors may influence the costs:
Practice Location
Practices located in main metropolitan areas or prime urban centers will typically have higher real estate costs and other overheads in comparison to a practice located in a smaller town in an interior region. This may reflect to some extent in the prices of aesthetic procedures offered at a practice.
Standards of Care
If the practice is equipped to provide the best standards of care under the guidance and supervision of a board certified plastic surgeon, it should be preferred for its services. The quality standards offered at the practice, personalized care and attention, safety protocols and a trained team of technicians are vital aspects that should be considered while comparing costs.
Extent of Treatment
While it is commonly used for facial rejuvenation, Eclipse MicroPen treatment can be used in virtually any area of the body, including face, neck, décolleté, arms, hands, legs, and abdomen. The cost of treatment between two patients can vary depending on the number of treatment sites and the total surface area involved.
Some patients have acne scars, pigmentation problems or stretch marks, which may require multiple treatments. Microneedling with Eclipse MicroPen typically involves three to five treatment sessions for best results when performed at monthly intervals. The dollar amount could vary depending on the total number of treatment sessions required for a particular patient.
In some cases, the patient may combine microneedling with another cosmetic procedure, which could make them eligible for a more cost-effective package price. Outstanding and profound cosmetic surgeon Dr. Richards receives patients from Las Vegas, NV, and towns and suburbs in The Sagebrush State for Eclipse MicroPen microneedling.  
If you would like more information on cosmetic surgery procedures and treatments performed by Las Vegas, Nevada plastic surgeon, Dr. Bryson Richards please contact us at 702.870.7070
Taking new patients from Las Vegas, Bullhead City,  Laughlin, Pahrump, Mesquite NV and surrounding areas.