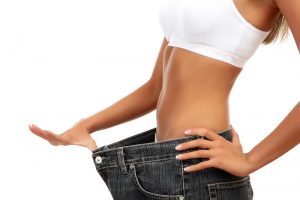 Over the years, mommy makeover has become an increasingly popular procedure as innovative plastic surgery techniques have made the procedure less invasive, less painful, and more effective. 
The mommy makeover is largely considered to be an elective surgery undertaken for cosmetic purposes. For this reason, the patient will likely not receive insurance coverage for it. This makes the costs of the surgery a crucial element for most patients considering the procedure. 
During the initial consultation, the cosmetic surgeon will discuss all facets of a mommy makeover procedure, including its approximate costs. A committed surgeon will aim to enable the patient to make a well-informed choice. 
Board certified plastic surgeon Dr. Bryson Richards provides mommy makeovers to patients in Las Vegas, NV, and surrounding locations.
Variable Costs
A mommy makeover procedure is highly customizable, and its costs will vary even between two patients at the same practice. The anatomical and cosmetic goals of each woman are different, and the surgeon will personalize the procedure to meet those exact goals. 
Consequently, some women may require only a limited level of surgical correction in the breast and tummy region, while others may need several procedures to improve the appearance of the arms, hips, neck, and face, along with the breasts and abdomen. 
The complexity and length of the cosmetic surgery will determine the costs of the procedure, which will differ case by case. Certain patients may also need cellulite and stretch mark removal procedures, or non-surgical treatments involving RF, injections, ultrasound, or laser. Each additional procedure will impact the overall price tag. 
Cost-Effectiveness
A mommy makeover is a comprehensive procedure. However, it will become more cost-effective in comparison to a case where each procedure is undertaken at different times. 
The financial figures such as anesthesia charges, operating room expenses, and the surgeon's fee will be incurred only once when a combined mommy makeover procedure s undertaken in a single day. 
The recovery process will also take place only once, which mean that the post-operative costs will also be a one-time expense. In addition, this may have further favorable cost implications for working professionals, who will need to take leave from work to recover from the procedure. 
Factors influencing the Monetary Amount
Some aspects that will affect the overall sticker price of a mommy makeover procedure are the practice location, anesthesiologist's fees, the plastic surgeon's charges, the surgical facility costs, and post-operative expenses. Practices that are situated in main urban centers typically charge more as the average living costs in such areas is higher. 
The surgeon's fee will be commensurate with the expertise and reputation in the area of cosmetic surgery. The mommy makeover may be undertaken at a surgical center, a hospital, or a private surgical suite. Each option will have different associated costs. The charges of an anesthesiologist or a nurse anesthetist will differ depending on their qualifications. 
Pre- and Post-Operative Costs
In addition to the procedure itself, there may be some additional costs associated with the recovery and planning stages of the mommy makeover. Some costs may be included in the total mommy makeover costs, while others may be charged individually.
These costs may be associated with:
Pre-operative consultations 

Post-operative appointments

Surgical drains and bandages 

Specialized support garments

Antibiotics and pain medications
Apart from these costs, the patient should comprehend the additional cost implications pertaining to taking time off from school, work, or other obligations. Cosmetic surgeon Dr. Bryson Richards receives patients from Las Vegas, NV, and nearby areas for mommy makeover surgery.
If you would like more information on cosmetic surgery procedures and treatments performed by Las Vegas, Nevada plastic surgeon, Dr. Bryson Richards please contact us at 702.870.7070
Taking new patients from Las Vegas, Bullhead City,  Laughlin, Pahrump, Mesquite NV and surrounding areas.