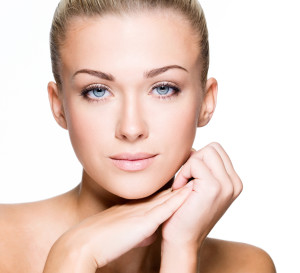 Most people in their 20's believe that the onset of aging is still far away. However, the reality is that they are as much exposed to heredity, environment, dietary, illness, and other factors as people in other age groups, which are correlated with aging. Secondly, several cosmetic surgery procedures are appropriate for people in their 20's, who want to enhance their aesthetic appearance.
Dr. Bryson Richards is a board certified plastic surgeon providing state of the art surgical and non-surgical procedures for individuals in their 20's. He provides these procedures to patients in Las Vegas, NV and surrounding locations.
Breast Implant Surgery
Breast augmentation is the second most popular plastic surgery procedure among women in the US today after liposuction. The FDA has approved saline and silicone breast implants for women above the ages of 18 and 21 years respectively. Women in their 20's with naturally small breasts, asymmetrical breasts, or those who experience loss of breast volume following pregnancy or weight loss may increase the size of the breasts with breast augmentation.
Nose Reshaping
Rhinoplasty or nose reshaping surgery is commonly performed on individuals in their 20's or even teenagers who have attained full nasal development. An enhanced size and shape of the nose to bring it in harmony with other facial features can have a dramatic impact on the facial aesthetics. Experienced cosmetic surgeon Dr. Richards receives patients from Las Vegas, NV and nearby areas for rhinoplasty and various other procedures.
Lip Enhancement
Many women in their 20's want to achieve enhanced fullness of the lips to appear more attractive. Lip augmentation can be achieved without surgery through dermal fat grafting injections. In this case, the living tissue is taken from the patient's own body, and injected into the lip area. Juvederm and Restylane, which are FDA approved dermal fillers may also be used to achieve lip augmentation without surgery.
Ear Reshaping
Ear reshaping surgery or otoplasty is commonly performed on teens and young adults. If a child or an adult is bothered by the appearance of ears that stick out too far, or the shape of the ears is uneven or a curve is missing, it is possible to correct these conditions with otoplasty. Individuals suffering from birth defects or those who sustain severe injury of the ear may benefit from ear reconstruction surgery to restore the earlobe to its original shape.
Dimple Creation
People in their 20's may choose to enhance their facial look with the creation of a dimple in the cheek. This is an in-office procedure that may not involve anesthesia. The surgeon will numb the local area, and make a small incision on the inside of the cheek and suture it appropriate to produce a dimple.
Botox Injections
Individuals in their 20's may sometimes suffer from aging lines on the face due to heredity, sun exposure or other factors. Botox injections can be an ideal non-surgical facial anti-aging solution for such patients. It can restore a smoother and younger looking face for about four to six months with a single treatment.
If you would like more information on cosmetic surgery procedures and treatments performed by Las Vegas, Nevada plastic surgeon, Dr. Bryson Richards please contact us at 702.870.7070
Taking new patients from Las Vegas, Bullhead City,  Laughlin, Pahrump, Mesquite NV and surrounding areas.