IV Therapy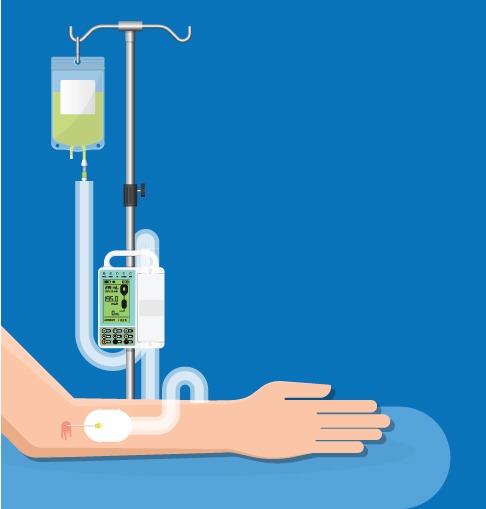 Anti-aging IV therapy is a popular treatment for restoring youthful energy and appearance. This vitamin infusion includes a vitamin complex containing vitamin C and glutathione for hydrating the body and delivering the maximum number of antioxidants.
Glutathione has a major benefit of being the biggest detoxifier. You can use the anti-aging IV therapy for boosting the immune system. Age-related symptoms are managed through a better absorption of nutrients and hydration. This helps in illness prevention, muscle recovery, and healthier skin, nails, and hair.
Board certified plastic surgeon Dr. Bryson Richards provides Anti-aging IV therapy to patients in Las Vegas, NV, and surrounding locations.
Basic Mechanism of Anti-Aging IV Therapy
Anti-aging intravenous therapy helps in repairing damaged cells. It prevents aging in an effective and safe manner. Vitamins and other nutrients are directly administered into the bloodstream with IV therapy. Oral supplements account for 20% nutrient absorption at a cellular level whereas IV therapy provides for 100% absorption. The procedure doesn't take more than 45 – 60 minutes to complete.
IV Therapy for Boosting Longevity
Telomeres are the protective caps at DNA ends for preserving their stability. These caps shorten with age and make us more susceptible to the effects of aging. Anti-aging IV therapy lengthens the telomeres, which boosts longevity by fighting the effects of a shortened telomeres.
It is important to understand that there is no way of completely stopping the aging process. However, anti-aging treatment with glutathione can help you look younger and feel more energetic. It slows down the process of aging. IV therapy can make you feel as if you discovered the fountain of youth with good anti-aging habits and a healthy lifestyle.
Glutathione's Role in Anti-aging IV Therapy
Glutathione is the body's natural antioxidant. It is vital for optimal cellular health. Glutathione levels decrease with age. You can ensure healthy aging by supplementing glutathione. The nutrient plays an important role in brightening and lightening the skin.
It erases hyperpigmentation and inhibits the production of melanin in the cells. Glutathione contains strong antioxidant and anti-melanogenic properties. This makes it one of the more popular systemic skin lightening molecules.
Benefits of glutathione are:
Works as an antioxidant and helps the body fight against free radicals
Helps the body detoxify
Makes the skin brighter and lighter
Helps in reducing aging spots and dark spots
Provides the skin with an even skin tone
Possess anti-aging properties
Glutathione plays a major role in maintaining the defense system of the body. It helps in fighting drug and metal poisoning and is essential for detoxification and a healthy immune system. Intravenous glutathione is a popular administration method.
Reducing Wrinkles with IV Therapy
You can reduce wrinkles and improve the skin's health with anti-aging IV therapy. It supports a wide array of body functions. You can detoxify your liver quicker by receiving antioxidants via IV therapy. This works to flush out toxins that rejuvenates the skin and minimizes wrinkles. Cosmetic surgeon Dr. Bryson Richards receives patients from Las Vegas, NV, and nearby areas for Anti-aging IV therapy.
Contact Las Vegas Board Certified Plastic Surgeon Dr. Richards to Schedule a Consultation
If you would like more information on cosmetic surgery procedures and treatments performed by Las Vegas, Nevada plastic surgeon, Dr. Bryson Richards please contact us at 702.870.7070
Taking new patients from Las Vegas, Bullhead City,  Laughlin, Pahrump, Mesquite NV and surrounding areas.