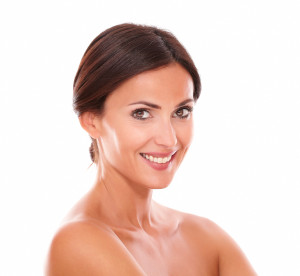 Microneedling with Eclipse MicroPen is an innovative treatment designed to help revitalize and renew the skin without involving cosmetic surgery. It offers a gentler and more natural approach to looking youthful as compared to other forms of skin resurfacing.
Eclipse MicroPen treatment promotes the skin's own process of collagen and elastin production to improve the skin's healing ability and produce rejuvenation from within. Microneedling can be used safely and effectively to mitigate the appearance of fine lines and wrinkles, acne scars, sun spots, and other skin imperfections.
The procedure also supports the impact of topical skin revitalizing products for a healthier, well-nourished skin. Innovative, outstanding, and board certified plastic surgeon Dr. Bryson Richards provides Ecliplse MicroPen anti-aging procedure to patients in Las Vegas, NV and surrounding communities in this part of the country.
Collagen Induction
Eclipse MicroPen treatment is designed to induce fresh collagen fiber generation in the deeper skin layers. This helps to volumize the skin from within and creates a smoother and more elastic skin on the surface. The MicroPen device gently creates controlled micro-channels deep within the skin, stimulating collagen and elastin production.
This allows the skin overcome the natural aging process and heal itself for a healthier, younger looking appearance. The medical grade microneedling technique maximizes the skin's natural wound healing capabilities to improve skin imperfections and restore a more radiant and youthful skin appearance.
Candidacy
Eclipse MicroPen technology for microneedling may be well-suited for the following candidates:
Those who seek a non-ablative, laser-free alternative to skin rejuvenation.

Those struggling with multiple concerns such as irregular skin tone, acne scars, and enlarged pores at the same time.

Those who want to improve the age lines without involving injectable procedures or

plastic surgery.

Those having darker skin tone, which is less suited for lasers.

Those who prefer a procedure that triggers natural skin renewal from within rather than superficial improvement on the surface.
Highlights
Microneedling is also referred to as Collagen Induction Therapy (CIT), an FDA cleared regimen for anti-aging skin treatment and other conditions.

The treatment stimulates the body's natural defenses to substantially improve the thickening of skin, leading to a reduction of scars, stretch marks and wrinkles.

The treatment involves no incisions or injections, and requires minimal downtime.

While it is primarily used for facial rejuvenation, microneedling with Eclipse MicroPen can be used in almost any area of the body, including face, neck, décolleté, arms, hands, legs, and abdomen.

Acne scars, pigmentation problems, and stretch marks can also be reduced with this treatment.

Safe and effective for almost all skin types and tones.

Three to five treatment sessions can produce best results when performed at monthly intervals.
Treatment Experience
The extremely high speed of the micro-needle tip along with the application of a topical hydrating gel ensures that the procedure is more comfortable than what many patients anticipate.
Patients typically report that the sensation as similar to that of a light sandpaper being moved across the skin. Considerate and perspicacious cosmetic surgeon Dr. Bryson Richards receives patients from Las Vegas, NV and other cities and towns in The Silver State for MicroPen treatment.
If you would like more information on cosmetic surgery procedures and treatments performed by Las Vegas, Nevada plastic surgeon, Dr. Bryson Richards please contact us at 702.870.7070
Taking new patients from Las Vegas, Bullhead City,  Laughlin, Pahrump, Mesquite NV and surrounding areas.