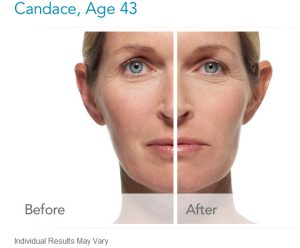 Radiesse dermal filler cosmetic treatment can safely and efficiently reduce the appearance of facial wrinkles and fine lines as well as add volume to depleted areas of the face. During the pre-op consultation, the dermatologist will offer the patient in-depth information on various aspects of the procedure. 
Some dermatologists may choose to showcase Radiesse dermal filler before and after images to new patients during this appointment. This enables the patient to develop reasonable expectations from the filler treatment.
Additionally, these photos make the consultation process more transparent. Upon understanding the potential results, the patent can make a more judicious decision. 
Board certified plastic surgeon Dr. Bryson Richards provides Radiesse dermal filler injections to patients in Las Vegas, NV, and surrounding communities.
Visual Proof for Prospective Patients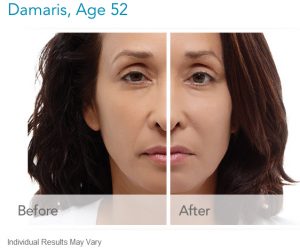 The treatment provider can assist a new patient feel more confident and reassured about the filler injection procedure and its potential outcomes by displaying Radiesse before and after pictures. After viewing before and after pictures of previous patients, a new patient can understand the extent to which Radiesse can enhance their appearance. 
Patients usually derive comfort from the fact that if the treatment has successfully improved the appearance of previous patients, it can potentially help them achieve similar outcomes as well. Before and after images offer them physical evidence that creates trust and transparency between the patient and treatment provider. 
This is just one of the many reasons Dr. Richards is successful. He allows people to see his work from any where in the world. They could be protecting the rhinos in Africa or buying some donuts in a donut shop – as long as they have Internet access they can see these amazing images. 
A Picture is worth a Thousand Words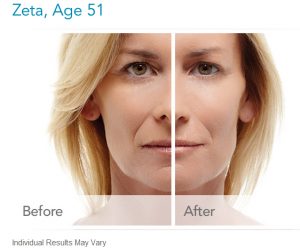 Radiesse dermal filler 'before and after' images can present the real story in a much more expressive manner than mere words can. While the provider will inform the patient verbally on every facet of the injection procedure in detail to help them develop reasonable expectations, but words can sometimes be confusing and open to interpretation. 
'Before and after' pictures, on the other hand, can deliver a compelling and strong visual impact. Pictures are not constricted by the barrier of language and showcase the real story. However, the dermatologist should make sure that these photos have not been edited or photoshopped in any manner as this can mislead the patient.  
The saying "A picture is worth more than a thousand words" certainly holds true in the case of Radiesse before and after images. 
Use of Social Media Forums to Create Awareness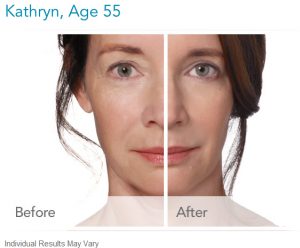 Today, social media platforms enjoy near-universal appeal. Plastic surgeons can harness the immense power of these social platforms to present Radiesse before and after images to raise awareness about this innovative dermal filler procedure. 
Instagram, Pinterest, YouTube, and Facebook are popular imaging sharing sites. Disseminating pictures on these forums can significantly improve a treatment provider's efforts to connect with and inform their target audiences.  
Radiesse dermal filler 'before and after' photos can play a vital role if they are used effectively on social media platforms to connect with potential patients. Cosmetic surgeon Dr. Bryson Richards receives patients from Las Vegas, NV, and nearby areas for Radiesse dermal filler injectable treatment.

If you would like more information on cosmetic surgery procedures and treatments performed by Las Vegas, Nevada plastic surgeon, Dr. Bryson Richards please contact us at 702.870.7070
Taking new patients from Las Vegas, Bullhead City,  Laughlin, Pahrump, Mesquite NV and surrounding areas.