NON-SURGICAL SKIN REJUVENATION OPTIONS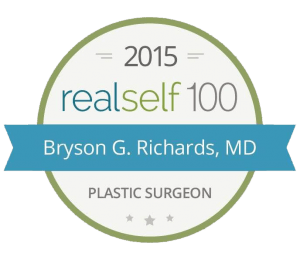 The skin is the largest organ in the body, and serves the crucially important function of acting as a protective barrier against injury and harmful environmental elements. In this protective capacity, the skin inevitably sustains cumulative damage over the years, and begins to lose its smooth, supple appearance.*
The visible signs of aging (fine lines, creases, hyperpigmentation, textural irregularities) and sun damage become increasingly noticeable as collagen and elastin levels decrease, and formerly healthy, glowing skin takes on a dull, dry, or hollow appearance. Fortunately, advances in the field of non-surgical skin rejuvenation have made it possible to revitalize the appearance of the skin with procedures that require little (if any) post-treatment downtime, but produce remarkable results! Colloquially referred to as "lunchtime facelifts," these minimally invasive procedures help to boost depleted facial volume, fill in lines and wrinkles, and restore the skin to a more youthfully refreshed state.*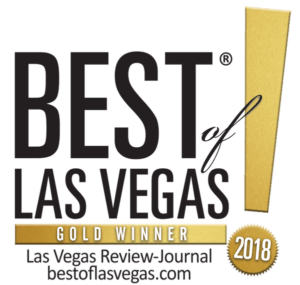 At the private plastic surgery practice of Dr. Bryson Richards, located in Las Vegas, Nevada, Dr. Richards offers a number of cutting edge restorative skin treatments designed to turn back the hands of time and rejuvenate the condition of your skin with minimal interruption to your busy schedule. Many of our non-invasive cosmetic procedures can be performed in less than 30 minutes, allowing for convenient scheduling during your lunch break, and your prompt return to work looking well-rested and naturally beautiful shortly thereafter.*
We are pleased to offer our patients the following skin rejuvenation treatment options:
Botox®/Dysport®/Xeomin®
Dermal Fillers (Restylane®, Juvederm Ultra®, Juvederm Ultra Plus®, Juvederm Voluma®, Perlane®, Radiesse®, Prevelle®, Belotero®, Expression®)  
Skin Resurfacing Treatments (Laser Skin Resurfacing with the fractionated CO2 Laser, Chemical Peels)
Thermi-RF™ Skin Tightening Treatments–subdermal heating technique utilizes radiofrequency energy to tighten, lift, and smooth the skin, helping to improve the appearance of many aesthetic issues, including, but not limited to: frown lines, cellulite, double chins, and loose, sagging skin on the neck and face.*
Crisalix™ Visual Aesthetics System: Even after reading a vividly written description of a cosmetic enhancement service, it can sometimes be difficult to envision exactly what you will look like after undergoing the procedure. For this reason, Dr. Richards has equipped his office with the Crisalix™ Visual Aesthetics system, a state-of-the-art computer program capable of transforming 2D standard pictures into a 3D simulation. By creating an accurate depiction of your potential results, Crisalix™ can help you to:
Present your aesthetic goals in a more clear, accurate way
Make an informed decision about your procedure
Feel completely confident and comfortable going into your treatment
Although skin rejuvenation procedures are available in many locations, it is very important to have even a non-surgical treatment performed by a skilled and experienced clinical practitioner, as these procedures have the potential to cause aesthetically undesirable complications (i.e. shiny foreheads, asymmetrical facial appearance, overly full lips, unnatural facial contours) and serious skin damage if they are not implemented with the proper techniques. In the capable hands of Dr. Richards and his professional team, you can rest easy knowing that your skin rejuvenation procedure will be performed in a manner that ensures your safety, comfort, and complete satisfaction with your results.*
*Results are not guaranteed or guaranteed to be permanent.
CONTACT DR. RICHARDS
Dr. Richards understands that every patient has unique medical needs and aesthetic preferences, which is why his treatment philosophy is based upon the foundational principle of individualized customization. In practice, this concept amounts to in-depth consultations, treatment plans that have been tailored to meet your specific needs, and comprehensive patient education, both before and after your skin rejuvenation treatment.
Dr. Richards makes it a priority to spend ample time with each patient, and to be highly accessible to his patients during every phase of their aesthetic enhancement experience. If you have questions concerning a specific non-surgical aesthetic enhancement procedure, or about skin rejuvenation treatments in general, please contact our office today. We look forward to speaking with you, and to scheduling your initial consultation with Dr. Richards.