Reverse the Signs of Aging with Forever Young BBL Treatments
Ideal for treating pigmentation, acne scars, and sun damage
Non-invasive pulsed light therapy
Can help the skin look younger and healthier
Can treat any part of the face and body
Too much time in the sun and the natural process of aging will effect your skin at a deeper level. Now you can restore the skin and minimize the effects of aging with Forever Young BBL treatments. Dr. Richards offers non-invasive broadband light therapy at his medical spa, a customizable treatment that can reverse many commons signs of aging and help you maintain a youthful appearance for years to come. This treatment is preformed by our laser specialists, Lynette, Cadia, and Joy.
Phototherapy with BBL technology is a powerful skin rejuvenation treatment that can target many hard-to-treat conditions, such as vascular lesions, acne, and freckles. It's a fast and effective treatment that can help your skin look more vibrant, radiant, and youthful at every age.
Benefits of Phototherapy with BBL
BBL phototherapy treatments are ideal for patients who don't want to undergo aggressive skin rejuvenation treatments that have a long downtime. Light therapy using BBL technology can be especially effective for:
Lightening age spots and freckles
Treating acne
Tightening sagging skin
Treating vascular lesions
Improving overall complexion
Restoring smooth skin texture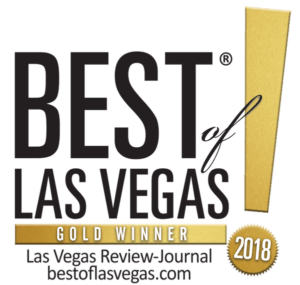 Board certified plastic surgeon, Dr. Bryson Richards, offers BBL therapy at his practice in Las Vegas, Nevada. Our advanced skin rejuvenation treatments are performed by our laser specialist, Lynette Stephens. Lynette has extensive experience performing BBL treatments and has more than 20 years of experience working with skin rejuvenation technologies. She will customize your treatment plan to ensure you get optimal results with your treatments.
How BBL Treatments Work
BBL is different from other non-invasive skin rejuvenation technologies out there because it works by rejuvenating ribonucleic acid (RNA) in the skin tissue. RNA is present in all living cells but levels of this acid diminish with age. BBL restores RNA levels so the skin looks and feels healthier overall. Aging cells get a 'boost' with BBL treatments which helps to keep the skin looking youthful. It can serve as a restorative treatment for aging skin and also repair damaged skin.
Forever Young BBL treatments are some of the fastest laser treatments available with an average treatment time of about 15 minutes for the full face. It's performed with controlled precision and we can select different wavelengths based on your skin condition. BBL treatments deliver predictable outcomes and long-lasting results. There's no downtime involved so you can get back to your daily activities immediately after treatment.
If you want to keep your skin looking fresh and youthful, find out if BBL therapy needs to be part of your skin rejuvenation plan. Call us today to schedule a consultation with our laser specialist.