Rejuvenate and Restore Your Skin with the Halo Hybrid Fractional Laser Treatment
Ideal for treating sun damage, scars, wrinkles, and large pores
Combination of ablative and non-ablative energy for optimal results
Replenishes collagen and restores youthful glow
Minimal downtime
If a dull complexion, sun spots, or fine lines are taking their toll on your appearance, consider the benefits of laser skin rejuvenation treatments. Dr. Richards offers the Halo Hybrid Fractional Laser treatment  at his practice, a powerful laser treatment that can restore a healthy complexion and improve your skin over time. This treatment is preformed by our laser specialists, Lynette, Cadia, and Joy.
The Halo fractional laser is designed with both ablative and non-ablative laser technologies to deliver the impressive results of ablative skin rejuvenation with the fast recovery time of a non-ablative treatment. Patients who have avoided Fraxel because they think it's too aggressive can benefit greatly from this hybrid fractional laser treatment.
Benefits of Halo
The Halo Hybrid Fractional Laser Treatment is especially effective for:
Reducing appearance of sun damage
Fading or eliminating scars
Smoothing out line lines and wrinkles
Improving skin texture
Restoring radiance and a healthy glow
Board certified plastic surgeon, Dr. Bryson Richards, is excited to offer this laser skin rejuvenation treatment at his practice in Las Vegas, Nevada. Our laser treatments are performed by our certified laser specialist, Lynette Stephens. Lynnette has more than 20 years of experience performing laser treatments and is fully trained to use advanced laser systems like the Halo Hybrid Fractional Laser. Everything is customized for you to provide the best possible result.
How Halo Works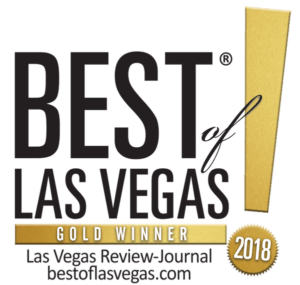 Unlike traditional fractional lasers and other skin rejuvenation treatments, the Halo system targets the skin at multiple depths to treat a variety of skin conditions. Most patients notice an improvement in the texture and tone of their skin after a series of treatments but you can see progressive results as the skin continues to rebuild collagen and restore itself.
Halo is designed with advanced motion tracking technology to ensure every area receives just the right amount of ablative or non-ablative energy. We pass the laser over the skin and energy is emitted only to the problem areas.
About 24 hours after treatment, the skin will begin to peel. This is a sign the skin cells are turning over which will reveal the refreshed layer of skin underneath. Most patients see results within 5 days of treatment and progressive results for months after treatment. There is little to no downtime so you can return to your normal activities shortly after treatment.
Contact Dr. Richards
Dr. Richards understands every patient has unique skin concerns and needs, which is why his treatment approach is based upon customization and personalization. He provides in-depth consultations and provides comprehensive patient education before and after treatment so you can get the best possible results with laser skin rejuvenation.
If your skin has lost its youthful appearance, find out how Halo can help. Schedule your consultation with our laser specialist today to learn more about the benefits of Halo. Call our office today for your private consultation.