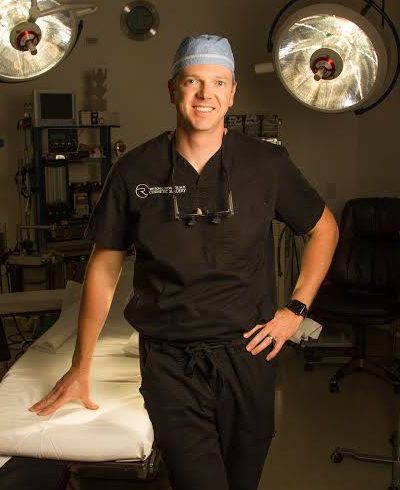 Dr. Bryson G. Richards – Plastic Surgeon / Medical Director
---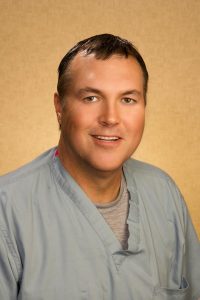 Dr. Scott Boman – Anesthesiologist
Dr. Boman, a board certified anesthesiologist, was born and raised in Las Vegas. He graduated from UNLV and the University of Nevada School of Medicine and completed his residency in Anesthesia in San Antonio, TX. His practice is devoted to outpatient anesthesia, and more specifically, anesthesia for plastic surgery. He and his wife Connie are the proud parents of three children and one grandchild. He is proud to call Southern Nevada his home.
---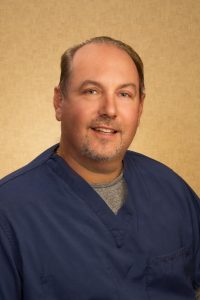 Dr. Hans Berndes – Anesthesiologist
I graduated from the University of Miami School of medicine in 1993, completed a General Surgery internship at UCLA Center for Health Sciences and then returned to my native state of Florida to complete a 3 year Anesthesiology residency at the University of Miami Jackson Memorial Hospital and Trauma Center. I live in Las Vegas and have a very extensive 20 year experience in plastic surgery anesthesia with one of the largest groups in Nevada, PBS anesthesia. My primary anesthetic goals are on safety, narcotic sparing pharmacology/ techniques, acute pain management and the prevention of post operative Nausea for all of my patients. In 2012, I was classified as a nationwide expert lecturer wIth Mallinkrodt Pharma. You will always be safe and well taken care of . My nickname is Dr Feel-good and for good reason!!!!
---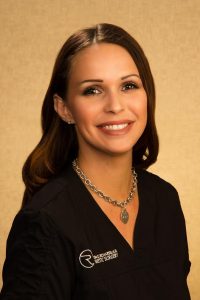 Misty E. – Patient Care Coordinator/ Surgical Assistant
Misty has been with Dr. Richards since he started his practice in Las Vegas, and worked as his first patient coordinator. She plays a vital role in the back office to ensure that patients are well taken care of. She will meet you during your consultation, and will guide you through the process to your surgery and follow-up. Not only is she good at what she does, she has over a decade of experience in Cosmetic Plastic Surgery and Dermatology. Misty also helps coordinate surgery for our out-of-town patients who fly-in to Las Vegas for their surgical procedures.
---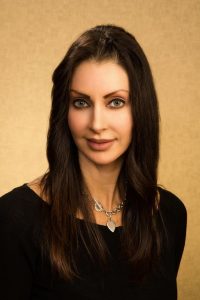 Annette P. – Front Office Associate
Annette has been with Richards Cosmetic Surgery for over 3 years and has worked in the Plastic Surgery field for over 7 years. She is a graduate of UNLV with a BA in Sociology. Annette was a flight attendant for a major airline for over 20 years and she brings excellent customer service to help patients with whatever needs they may have. Her welcoming smile is very inviting and she will help coordinate your consultations or appointments. She is very knowledgeable about the skin care products we carry, specifically Obagi and SkinCeuticals. She can help answer your questions regarding cosmetic surgery procedures as well as the skin care lines we have to offer.
---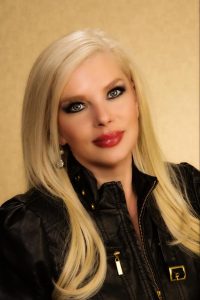 Brenda L. – Operating Room Manager, Aesthetician, Surgical First Assist
Brenda was born and raised in Pittsburgh PA where she graduated from University of Pittsburgh. Her creativity, and natural ability in fine arts since childhood helped her choose her path in the aesthetics field. She has worked for the past 25 years in the Plastic Surgery Field. She has had the pleasure to work with many world renowned plastic surgeons. Wearing a multitude of hats as Operating Room Manager, First Assistant, Certified Surgical Technologist, Specialized Laser Technologist, Certified Medical Aesthetician, Master Cosmetologist, and Master Micro-pigmentation Artist. Brenda was awarded The Civilian Desert Storm And Desert Shield Medal for Outstanding Achievement by The United States Air Force. She enjoys oil painting, spending time with her dogs, and target shooting.
---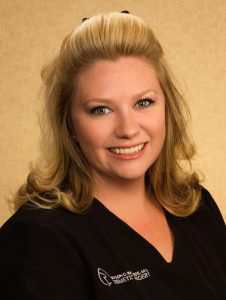 Jackie B. – Certified Surgical Technologist
Jackie is a native to Las Vegas. She hold a degree in Applied Science, is a licensed Cosmetologist, and a Certified Surgical Technologist. In her free time, she enjoys spending time with her daughter and husband. Camping and lake time are a couple of her favorite things. Jackie assists Dr. Richards during surgical cases and helps run the surgical center.
---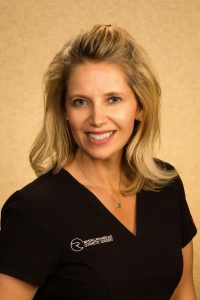 Stephanie H. – Phlebotomist / Aesthetician / Front Office Associate
Stephanie was born and raised in Las Vegas. She has many years experience working in the medical field; specifically Plastic Surgery and skin care. She worked at the Bellagio Hotel for eleven years splitting her time between VIP services specializing in 5-star customer service and the spa as an Aesthetician. She moved to Broomfield, CO for several years and relocated back to Vegas for her husband's work. She pursued additional education as a phlebotomist. She worked for the Valley Health System spending most of her time at Spring Valley Hospital as a phlebotomist. Stephanie has 3 boys and has been married for over 22 years. She loves her family and serving in her church.
---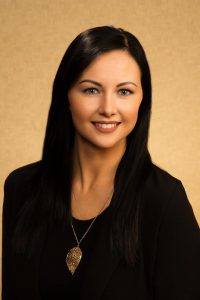 Jennifer M. – Front Office Associate
Jennifer, we call her "Jenny", was born and raised in Worcestershire, England. She graduated from Evesham College in 2009, with a degree in health & beauty. She then went on to specialize as an esthetician with Elemis & Decleor. In 2011 she started working for Royal Caribbean, on the worlds largest cruise ship, The Oasis Of The Seas. She successfully completed four years as a beauty therapist before finishing with the cruise lines & moving to Las Vegas with her husband, the head varsity diving coach at UNLV. Jenny has been with Richards Cosmetic Surgery since opening in Summerlin.
---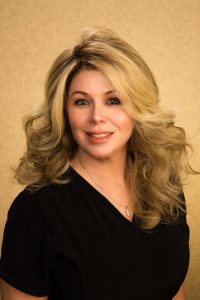 Diane Hamu RN, ADN – Operating Room Nurse / Expert Cosmetic Injector
Diane received her Associates Degree in Nursing from the College of Southern Nevada. She has worked with renowned plastic surgeons from Beverly Hills to Las Vegas over the past 25 years. She joined Dr. Richards when he opened his new state of the art surgical facility in Summerlin.
Not only does she provide excellent bedside care while patients recover from surgery, she is an expert injector of botox and dermal fillers. Her expertise is widely appreciated and respected in the industry, as she customizes treatments to meet the individual needs of her patients.
Diane is a proud parent of a son who served our country as a United States Marine. She enjoys spending time with her dogs and riding her Harley Davidson.
---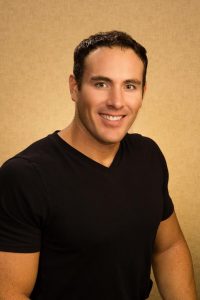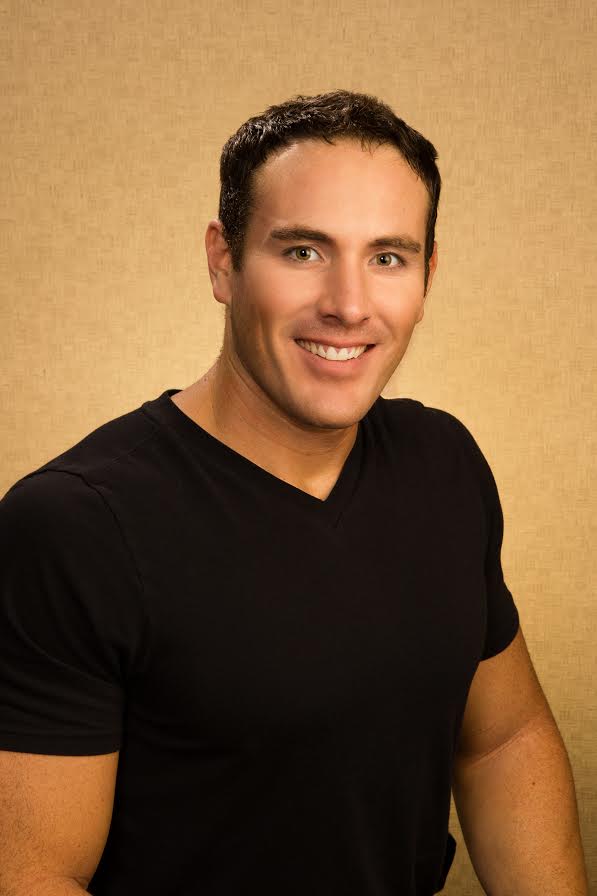 Trevor L. – Expert Cosmetic Injector, Operative and Recovery Nurse
Trevor is a master injector of Botox, Dysport, Radiesse, Juvederm, Restylane, Voluma, Kybella and other cosmetic injectables with nearly a decade of experience. Trevor also works in the operating room and recovery at Richards Cosmetic Surgery. He was born in Southern Utah and grew up most of his life in Sioux Falls, South Dakota, where he earned his nursing degree. Prior to working in the cosmetic industry, his experience includes: Trauma and Emergency Room nursing, flight nursing, ICU/Pulmonary, and Interventional Radiology. He spends his time with his lovely wife and 4 children. Additionally, he is a fitness enthusiast, an IFBB Pro Men's Physique competitor.
---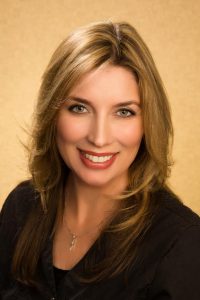 Lynette S. – Laser and Skin Care Specialist
Lynette is from Mesa, Arizona. She has been in the medical field for over 20 years, working under dermatologists and plastic surgeons. She went to school at Destinations Academy and is an advanced laser specialist. She continually stays update on the newest and latest skin care services. Lynette specializes in anti-aging, acne scarring, micro needling, PRP, genesis, hair removal, spider veins and peels. She has a love and passion for what she does. Her main goals include: safety of every client, listening to their needs, and getting them the best results possible.
---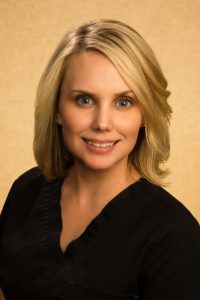 Cadia L. – Laser Specialist / Medical Assistant
Cadia is a licensed Certified Laser Technician and Medical Assistant. Her training was in Scottsdale, Arizona. She has over 10 years experience in Plastic Surgery and use of lasers for skin care. Her specialty is in laser skin resurfacing and tightening, body contouring, facial rejuvenation, and laser hair removal. She is a leader in her field and delivers excellent results. Cadia is proficient in the following services: Sciton MicroLaserPeel, South Bay Peel, BBL, Laser Hair removal, vela shape. Call today to schedule a consultation with Cadia. She is the proud mother of 4 kids and enjoys watching them play soccer.
---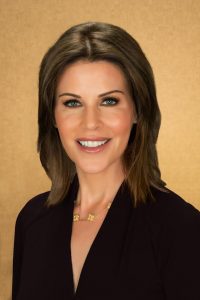 Joy G. – Certified Laser Technician
Joy graduated in aesthetics from Euphoria Institute of Beauty Arts and Sciences in Las Vegas, Nevada. She continued her education at the National Laser Institute in Scottsdale Arizona, where she obtained her certification in laser technology. From there she received further training at the International Dermal Institute in Los Angeles, California. Joy is a dedicated professional and is committed to provide the best and latest innovations in advanced aesthetic treatments. Her treatments include:  Laser Hair Reduction, Laser Wrinkle Reduction, Clear and Brilliant, Sciton Laser, Velashape, VelaFreeze, and HydraFacial.
---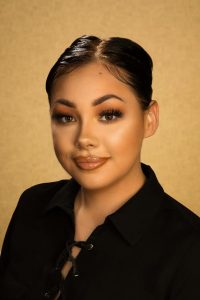 Ana H. – Operating Room Materials Processing and Management
Ana was born in California and grew up in Las Vegas. She graduated from Western High School. Ana worked for St Rose Dominican Hospital where she completed her training for phlebotomy. She holds a license for phlebotomy for the state of Nevada and is nationally certified. She is also certified for sterile processing. She assists and helps in the preparation of the surgery center. On her free time she does makeup and likes to be with her dogs.
---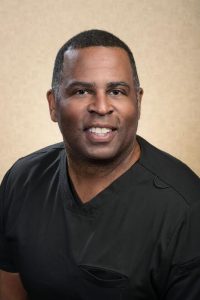 Paul T. – Operating Room Recovery Nurse.
Paul was born and raised in Virginia. He has lived in Las Vegas since 2015. In addition to doing Post-op and Recovery Nursing at Richards Cosmetic Surgery, Paul also works as a Trauma and Emergency Nurse. You are in good hands with Paul. Paul loves to be outdoors, spend time with family, and travel whenever possible. Patient safety and satisfaction are a priority for Paul. He always has a smile and a caring touch with patients.
---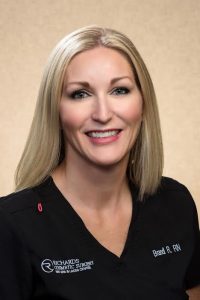 Brandi R., RN – Nurse Injector