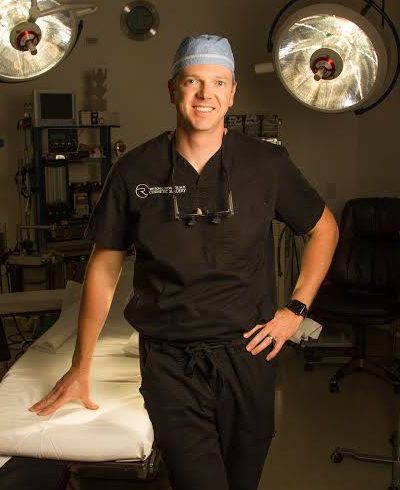 Dr. Bryson G. Richards – Plastic Surgeon / Medical Director
---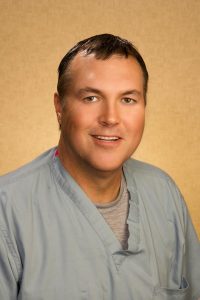 Dr. Scott Boman – Anesthesiologist
Dr. Boman, a board certified anesthesiologist, was born and raised in Las Vegas. He graduated from UNLV and the University of Nevada School of Medicine and completed his residency in Anesthesia in San Antonio, TX. His practice is devoted to outpatient anesthesia, and more specifically, anesthesia for plastic surgery. He and his wife Connie are the proud parents of three children and one grandchild. He is proud to call Southern Nevada his home.
---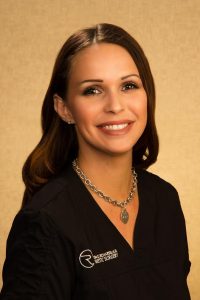 Misty E. – Patient Care Coordinator/ Surgical Assistant
Misty has been with Dr. Richards since he started his practice in Las Vegas, and worked as his first patient coordinator. She plays a vital role in the back office to ensure that patients are well taken care of. She will meet you during your consultation, and will guide you through the process to your surgery and follow-up. Not only is she good at what she does, she has over a decade of experience in Cosmetic Plastic Surgery and Dermatology. Misty also helps coordinate surgery for our out-of-town patients who fly-in to Las Vegas for their surgical procedures.
---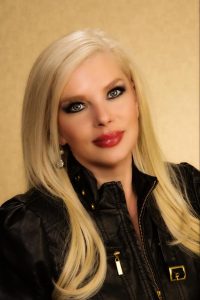 Brenda L. – Operating Room Manager, Aesthetician, Surgical First Assist
Brenda was born and raised in Pittsburgh PA where she graduated from University of Pittsburgh. Her creativity, and natural ability in fine arts since childhood helped her choose her path in the aesthetics field. She has worked for the past 25 years in the Plastic Surgery Field. She has had the pleasure to work with many world renowned plastic surgeons. Wearing a multitude of hats as Operating Room Manager, First Assistant, Certified Surgical Technologist, Specialized Laser Technologist, Certified Medical Aesthetician, Master Cosmetologist, and Master Micro-pigmentation Artist. Brenda was awarded The Civilian Desert Storm And Desert Shield Medal for Outstanding Achievement by The United States Air Force. She enjoys oil painting, spending time with her dogs, and target shooting.
---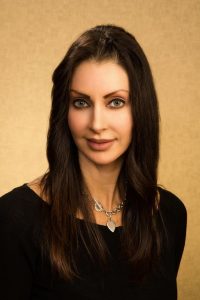 Annette P. – Front Office Associate
Annette has been with Richards Cosmetic Surgery for over 3 years and has worked in the Plastic Surgery field for over 7 years. She is a graduate of UNLV with a BA in Sociology. Annette was a flight attendant for a major airline for over 20 years and she brings excellent customer service to help patients with whatever needs they may have. Her welcoming smile is very inviting and she will help coordinate your consultations or appointments. She is very knowledgeable about the skin care products we carry, specifically Obagi and SkinCeuticals. She can help answer your questions regarding cosmetic surgery procedures as well as the skin care lines we have to offer.
---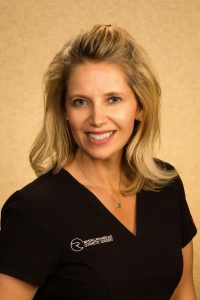 Stephanie H. – Phlebotomist / Aesthetician / Front Office Associate
Stephanie was born and raised in Las Vegas. She has many years experience working in the medical field; specifically Plastic Surgery and skin care. She worked at the Bellagio Hotel for eleven years splitting her time between VIP services specializing in 5-star customer service and the spa as an Aesthetician. She moved to Broomfield, CO for several years and relocated back to Vegas for her husband's work. She pursued additional education as a phlebotomist. She worked for the Valley Health System spending most of her time at Spring Valley Hospital as a phlebotomist. Stephanie has 3 boys and has been married for over 22 years. She loves her family and serving in her church.
---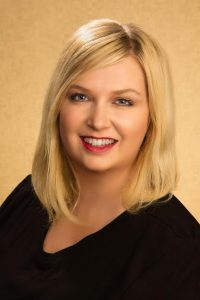 MarySue S. – Advanced Aesthetic Nurse Injector
MarySue Simmons has more than 20 years of experience as a registered nurse. She originally trained as an aesthetic injection nurse in Southern California and has over 13 years of experience with cosmetic injections. She has advanced to a master level injector and has trained with world-renowned plastic surgeons, dermatologists and nurses to master and refine her skills. MarySue has also earned a prestigious National Medical Esthetic Practitioner Certification (MEP-C) and is a licensed Arque Derma practitioner which continues to demonstrate her passionate pursuit for professional growth.
Through her extensive experience, she has developed a true aesthetic eye and a gentle touch, which so many of her clients recognize and appreciate. She is detailed in her patient consultations and treatments while striving to give each patient the best experience. She has trained other physicians, mid-level providers and nurses over the years and is recognized as a leader in the medical aesthetic community. In her spare time she enjoys flower arranging, crafting, traveling and spending time with her family.
---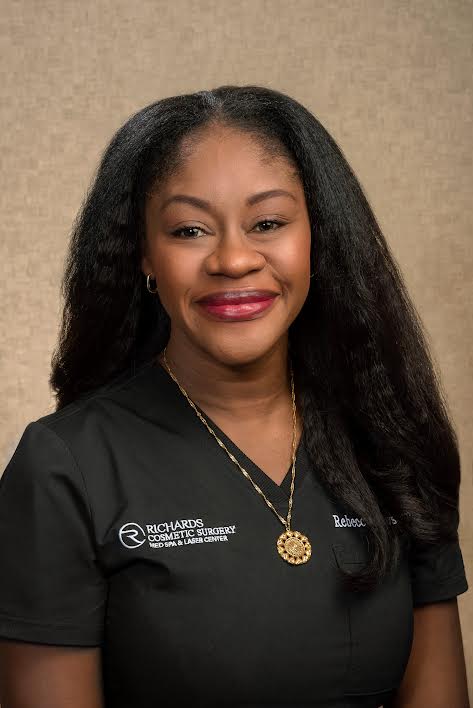 Rebbie – Physician's Assistant, Cosmetic Injector
Rebecca(Rebbie) was born and raised in Accra, Ghana, a West African British Colony. Her father was an engineer who was a graduate at Birmingham University in London, and her mother a successful entrepreneur. From a very young age, her parents instilled in her the value of education and hard work. She furthered her education in one of the most prestigious Methodist boarding schools in West Africa(Wesley Girls Boarding School). Her love for medicine was inculcated early with her own close encounters with childhood ailments and her uncle who is a Heart surgeon in Bosnia.
After Boarding school, Rebecca graduated from Chico State University with her Bachelors of Science degree and became a board-certified Physician Assistant from Touro University in 2014. Rebecca discovered her true passion for aesthetics and dermatology while working in the Emergency room.
When not at work Rebecca finds time for her passions which mostly includes her family, photography, knitting, tennis, and her new quest, obtaining her aviation license. Her zest for learning and her sharp wit make her a great asset to the practice. She finds time to give back to her community by being an adjunct professor at Touro University teaching the PA students and also singing in the choir at her local church.
---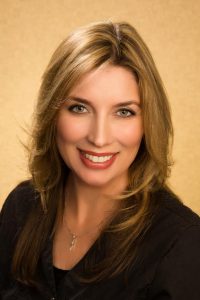 Lynette S. – Laser and Skin Care Specialist
Lynette is from Mesa, Arizona. She has been in the medical field for over 20 years, working under dermatologists and plastic surgeons. She went to school at Destinations Academy and is an advanced laser specialist. She continually stays update on the newest and latest skin care services. Lynette specializes in anti-aging, acne scarring, micro needling, PRP, genesis, hair removal, spider veins and peels. She has a love and passion for what she does. Her main goals include: safety of every client, listening to their needs, and getting them the best results possible.
---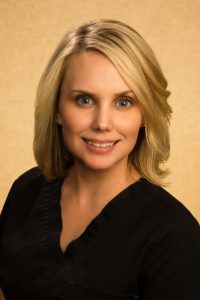 Cadia L. – Laser Specialist / Medical Assistant
Cadia is a licensed Certified Laser Technician and Medical Assistant. Her training was in Scottsdale, Arizona. She has over 10 years experience in Plastic Surgery and use of lasers for skin care. Her specialty is in laser skin resurfacing and tightening, body contouring, facial rejuvenation, and laser hair removal. She is a leader in her field and delivers excellent results. Cadia is proficient in the following services: Sciton MicroLaserPeel, South Bay Peel, BBL, Laser Hair removal, vela shape. Call today to schedule a consultation with Cadia. She is the proud mother of 4 kids and enjoys watching them play soccer.
---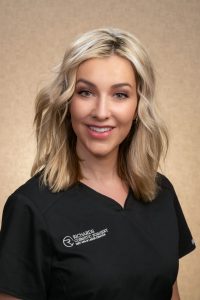 Katy C. – Laser Specialist
A recent transplant from Los Angeles California, Katy brings a positive energy, skill and passion to our Laser Center and Med spa. Trained at the prestigious NIMA Institute, she is up to date on the cutting edge laser technology available to achieve significant non surgical results. Katy enjoys working individually with clients to find the treatments best suited for their skin and educating them on products and proper home care. She loves working with all skin types and conditions, including: sun damaged skin, aged skin, acneic skin, scarring, and much more.  She is committed to helping you meet your skincare goal, no matter how hard it may seem.
---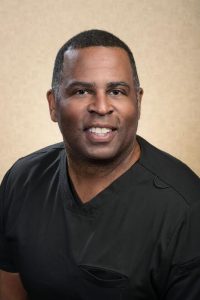 Paul T. – Operating Room Recovery Nurse.
Paul was born and raised in Virginia. He has lived in Las Vegas since 2015. In addition to doing Post-op and Recovery Nursing at Richards Cosmetic Surgery, Paul also works as a Trauma and Emergency Nurse. You are in good hands with Paul. Paul loves to be outdoors, spend time with family, and travel whenever possible. Patient safety and satisfaction are a priority for Paul. He always has a smile and a caring touch with patients.
---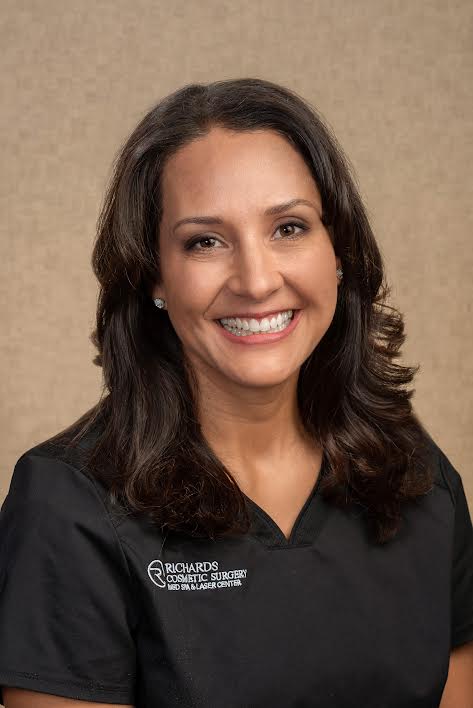 Alisa – Operating Room Recovery Nurse
---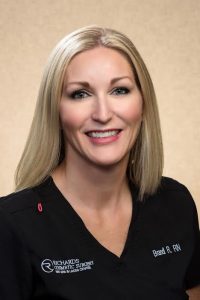 Brandi R., RN – Nurse Injector
---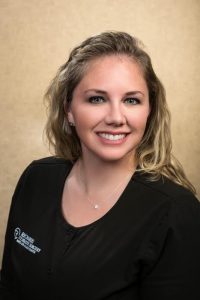 Danielle B. – Front Office Associate
Danielle is a proud wife and mother of 3 children. She is a native Nevadan and is passionate about helping people to feel and be their best selves.
---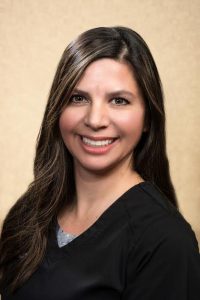 Erika M. – Front Office Associate
Erika is originally from southern California, but has lived in Las Vegas for 15 years. Erika is a wife and mother of three. As a family they enjoy the outdoors such as hiking Red Rock, camping, and occasional fishing. Erika has a medical assisting background in dental and plastic surgery. She is also our only Spanish speaking employee!
---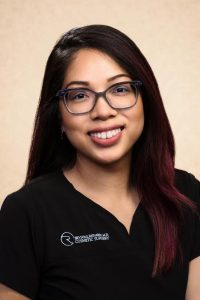 Kimora N. – Front Office Associate
Kimora works as a front office associate. She has several years of med spa experience and is such a pleasure to work with in the office.
---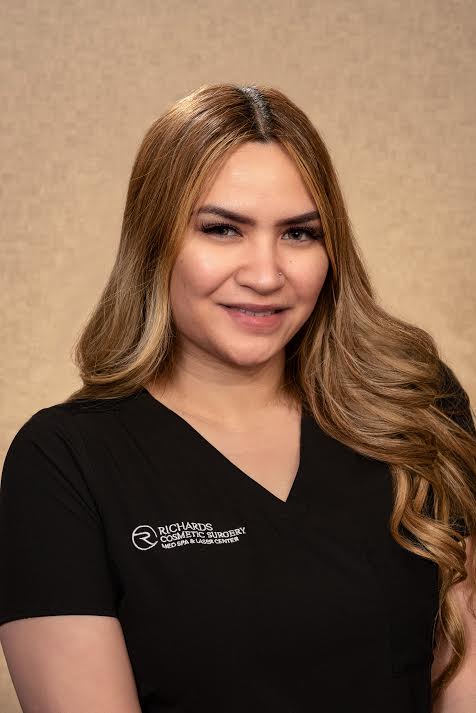 CJ C. – Material Processing, OR Assistant.
Aloha!!
---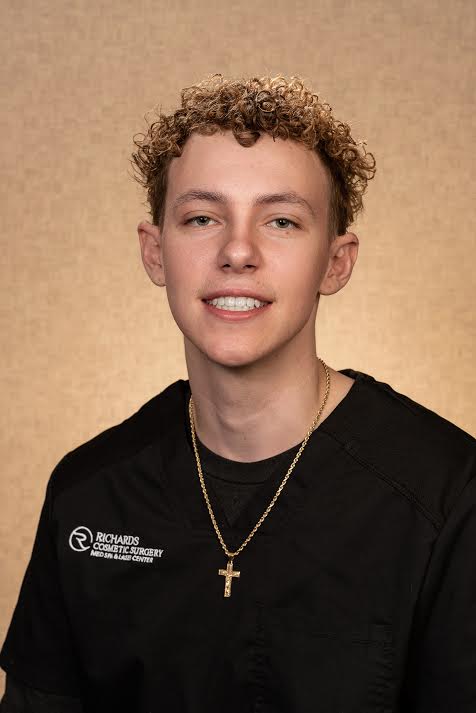 Colton B. – Office Assistant