Revitalize and Refresh Your Youthful Glow with Laser Genesis™
Cost: $225 per treatment

"POWERHOUSE" laser ideal for improving skin color, especially rosacea, skin texture, and rebuilding collagen

Harnesses the power of the Cutera xeo® Nd:YAG 1064

Treatment takes 45 minutes

Return to your social events the same day, no significant downtime

3-5 treatments for best results, 4 weeks apart, followed by quarterly maintenance treatments

Can be done all year, no risk during the summertime
The first signs of getting older are often subtle: a few fine lines here and there, a roughness to the skin that doesn't seem to respond to moisturizer, an unevenness to the tone of the skin that becomes increasingly difficult to smooth away with make-up. You still think of yourself as young and vibrant, yet before you know it, you look in the mirror and realize that you no longer look as young as you feel.*
Laser Genesis™ skin revitalization is a powerhouse laser treatment designed to reduce these early signs of aging by stimulating natural collagen production and new skin cells growth. The result: a healthy, youthful complexion and look of energetic vitality that will enhance your natural beauty and belie your true age! This powerful, non-ablative treatment is ideal for patients seeking to minimize the appearance of:*
Fine wrinkles and wrinkles

Acne scars and other minor scarring

Enlarged pores

Rosacea

Redness and pigmentation problems

Uneven skin texture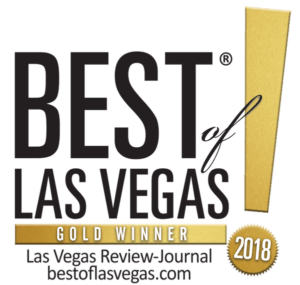 Board certified plastic surgeon Dr. Bryson Richards is pleased to offer this incredible, non-invasive skin rejuvenation treatment at his medical spa and laser center in Las Vegas, Nevada. Your Laser Genesis™ treatment will be performed by our certified laser specialist Lynette Stephens, working under the close supervision of Dr. Richards. Lynette more than 20 years of experience performing non-invasive and minimally-invasive energy-based skin treatments, and prides herself on offering only state-of-the-art rejuvenation services such as Laser Genesis™ with the powerhouse Cutera xeo® YAG laser system.*
The Laser Genesis™ Difference
Laser Genesis™ is a powerful, cutting-edge skin rejuvenation treatment that can deliver simply amazing age-defying results without discomfort or downtime! The non-ablative treatment works by delivering repeated microsecond pulses of energy deep into the dermis (the underlying layer of skin tissue). The energy gently heats the targeted tissue, shrinking enlarged pores and the swollen capillaries that create discoloration; the heat energy also stimulates your body's production of collagen to give your skin a smooth, healthy, fresh appearance*.  
Laser Genesis™ does not damage the skin and can be performed without anesthesia. During the treatment, which usually lasts about 45 minutes, you should experience a gentle warming as the laser hand-piece is moved across the treatment area, followed by a warm, tingling sensation for about half an hour after treatment. Some patients may experience slight redness for a few hours after the treatment, but no downtime or recovery time is required—you can return to your daily activities immediately! For optimal results, we recommend a series of 3-5 treatments, spaced 4 weeks apart, followed by quarterly treatments to maintain and extend your results.*
*Results are not guaranteed or guaranteed to be permanent.
Contact Dr. Richards
Dr. Richards understands that every patient has unique medical needs and aesthetic preferences, which is why his treatment philosophy is based upon the foundational principle of individualized customization. In practice, this concept amounts to in-depth consultations, treatment plans that have been tailored to meet your specific needs, and comprehensive patient education, both before and after your skin rejuvenation treatment.
Dr. Richards makes it a priority to spend ample time with each cosmetic surgery patient, and to be highly accessible to his patients during every phase of their aesthetic enhancement experience. He works closely with Lynette to ensure the safety and efficacy of every treatment. If you have questions about the benefits of skin rejuvenation with Laser Genesis using the Cutera xeo® system, please contact our office today. We look forward to speaking with you!