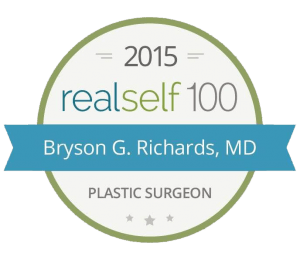 BODY CONTOURING SURGERY OPTIONS
Body image can play a powerful role in terms of our self-esteem and confidence levels, and has the potential to impact how we dress and the manner in which we interact with others. Dissatisfaction with a particular body part, or with your entire physique, can be detrimental to your emotional well-being, at times even causing individuals to become isolated or introverted.
Although making nutritious dietary choices and exercising regularly are integral components of a healthy lifestyle, there are definite limitations as to their ability to positively impact the shape and contours of the body.  Stubborn fatty deposits, cellulite, and skin laxity issues (loose, hanging skin) are generally unresponsive to traditional diet and exercise regimens, and in order to successfully address these issues, a more intense, targeted solution is often required.
Body contouring surgery allows patients to achieve aesthetic results that they would otherwise be unable to attain, despite their best efforts to practice a healthy lifestyle.* While all surgical procedures carry some degree of risk, the potential for surgical complications with any form of body contouring surgery can be significantly reduced when the procedure is performed by an experienced plastic surgeon in a properly equipped facility.
Plastic surgeon Dr. Bryson Richards takes pride in customizing each body contouring procedure to ensure naturally beautiful results, and he has furnished his office with state-of-the-art equipment to facilitate the best possible surgical outcomes in a safe and tranquil environment. At his private plastic surgery practice, located in Las Vegas, Nevada, Dr. Richards is dedicated to keeping up with the latest innovations and developments in the field of body contouring surgery, and employs cutting edge surgical techniques when performing a variety of safe and effective body contouring procedures, such as:
Even after reading a vividly written description of a particular body contouring surgery, it can sometimes be difficult to envision exactly what you will look like after undergoing the procedure. For this reason, Dr. Richards has equipped his office with the Crisalix™ Visual Aesthetics system, a state-of-the-art computer program capable of transforming 2D standard pictures into a 3D simulation. By creating an accurate depiction of your potential results, Crisalix™ can help you to:
Present your body contouring goals in a clear, accurate way
Make a more informed decision about your body contouring surgery
Feel completely confident and comfortable prior to surgery
At your initial consultation, Dr. Richards will conduct a thorough clinical assessment to evaluate your current state of health, medical history, and aesthetic goals. He will then incorporate this information into a uniquely customized body contouring treatment plan, which he will tailor to ensure the optimal fulfillment of your specific aesthetic objectives.
Preparation is the key to a successful recovery period after any form of body contouring surgery, which is why Dr. Richards and his professional team will provide you with clear, detailed instructions as to how you can decrease the risk of complications and have a comfortable, swift recovery.
*Results are not guaranteed or guaranteed to be permanent.
CONTACT DR. RICHARDS
Dr. Richards makes it a priority to spend ample time with each patient, and to be highly accessible to his patients during every phase of their aesthetic enhancement experience. If you have questions concerning a specific body contouring procedure, or about body contouring surgery in general, please contact our office today. We look forward to speaking with you, and to scheduling your initial consultation with Dr. Richards.