Discover the Power of the VI Peel!
Cost: $295 per treatment

, current special $259
Ideal for skin rejuvenation and collagen rebuilding; treats fine lines and melasma*

Good for all skin types including dark skin

3-4 days of social downtime

Best when performed during fall/spring/winter

No extreme sun exposure for 3 weeks (such as exposure during golfing, hiking, beach, or similar activities)
Discover the amazing anti-aging power of the VI Peel! This uniquely-formulated, medium-strength peel is a perfect minimally-invasive skin rejuvenation treatment for anyone seeking to minimize the early signs of aging and visible damage from the sun and harsh environmental toxins. The VI Peel's precise combination of five critical acids will gently strip away damaged, aging skin to reveal new glowing skin, while simultaneously stimulating natural collagen growth for an even plumper, fresher appearance!*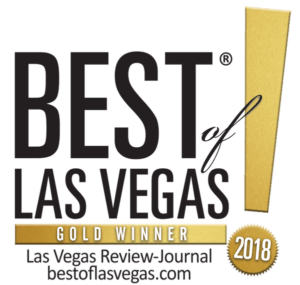 Board certified plastic surgeon Dr. Bryson Richards is pleased to offer medium-strength chemical peel at his laser center and medical spa in Las Vegas, Nevada. Your customized VI Peel will be performed in the comfort of our spa-like office by our specialist Lynette Stephens, working under the close supervision of Dr. Richards. Lynette has more than 20 years of experience performing a full range of non-invasive and minimally-invasive skin treatments, and like Dr. Richards, prides herself on offering cutting-edge skin care services such as the powerful anti-aging VI Peel.*
How is the VI Peel Different?
The VI Peel can deliver dramatic anti-aging results without the discomfort and extensive downtime of traditional chemical peels. This medium-depth peel is composed of five rejuvenating acids—TCA, Retin-A, Salicylic Acid, Phenol, and Vitamin C—designed to gently remove damaged skin cells while stimulating the rebuilding of natural collagen levels in order to reveal fresh, plump, healthy skin. This advanced formulation also contains a numbing agent to help minimize discomfort during the treatment!*
The VI Peel is ideal for patients seeking a minimally-invasive treatment that can help:
Soften fine lines and wrinkles*

Reduce early signs of aging, sun damage, and environmental exposure*

Treat the appearance of melisma and other pigmentation problems*

Restore an even, smooth, healthy skin tone*

Smooth away rough, dry, damaged skin*
How the VI Peel Works
The VI Peel works by gently removing dead and damaged skin cells in order to reveal the bright, healthy skin underneath. Each VI Peel is customized to the skin type and tone of each patient, as well as to specifically address each patient's unique goals; however, it is critical that every patient follow the detailed pre- and post-treatment instructions provided by our specialist.*
The VI Peel can be applied in the comfort of our office and usually takes between 30 and 45 minutes to apply. During the initial application, some patients may experience a slight stinging or tingling sensation, which should subside quickly. After the application, patients may return home but the peel must remain on the skin for at least four hours. After this four-hour wait, the patient should wash off the peel and apply any aftercare products provided by our specialist.*
Most patients should expect to refrain from sweating from vigorous exercise or strenuous activities during the first 24-28 hours after the peel, and should expect about 3-4 days of social downtime. The skin in the application area will begin to peel about two or three days after the treatment and may continue for up to seven days; the use of moisturizer can help reduce the appearance of peeling during this time. It is critical to avoid the use of cosmetics and protect the skin from the sun with sunscreen of at least SPF 30 during this healing process. Most patients will see visible results after seven days!*
*Results are not guaranteed or guaranteed to be permanent.
Contact Dr. Richards
Dr. Richards understands that every patient has unique medical needs and aesthetic preferences, which is why his treatment philosophy is based upon the foundational principle of individualized customization. In practice, this concept amounts to in-depth consultations, treatment plans that have been tailored to meet your specific needs, and comprehensive patient education, both before and after your skin rejuvenation treatment.
Dr. Richards makes it a priority to spend ample time with each cosmetic surgery patient, and to be highly accessible to his patients during every phase of their aesthetic enhancement experience. He works closely with Lynette to ensure the safety and efficacy of every treatment. If you have questions about the benefits of the VI Peel, or about our skin rejuvenation treatments in general, please contact our office today. We look forward to speaking with you!