Minimize the Redness and Discolorations of Unsightly Vascular Lesions with the Powerful Cutera xeo® Laser
Cost: $99 for 15 minutes, $199 for 30 minutes of treatment

Utilizes the powerful Cutera Xeo Nd:YAG 1064 Laser

Lightens veins by absorbing their color

Less risky than sclerotherapy

Not appropriate for large varicose veins
Spider veins—small, web- or branch-like discolorations—and other unsightly vascular lesions on the legs or face are usually caused by "venous reflux" due to weaknesses in the small capillaries just below the skin. Although they may be inconspicuous at first, unfortunately over time they usually become easily visible through the skin and can affect your self-esteem, your self-confidence, and even what you choose to wear! Fortunately, advanced laser technology is now able to reduce the discoloration caused by these small vascular lesions safely, quickly, and more effectively than ever before.*
Board certified plastic surgeon Dr. Bryson Richards, together with certified laser specialist Lynette Stephens, at their state-of-the-art Medical Spa and Laser Center located in Las Vegas, NV, will work closely with you to develop a customized laser-based treatment plan designed to leave your legs smooth and naturally-beautiful. Utilizing the cutting-edge Cutera xeo® YAG laser, Ms. Stephens can help reduce the appearance of spider veins and other small vascular lesions without injections, needles, or surgery!*
Your Vein/Vascular Lesion Treatment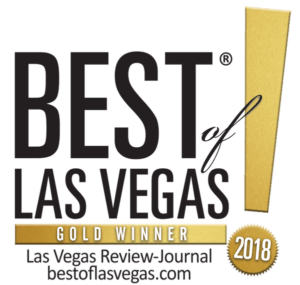 Vascular concerns like spider veins occur when one-way valves inside the vein become weak and damaged, causing blood in the vein to back up and pool in the small blood vessels—capillaries—located just underneath the skin. Laser-based treatments with the Cutera xeo® offer an effective, non-surgical tool to minimize the visible discoloration caused by this mild to moderate vascular damage. The precisely-calibrated laser targets the affected vein with light, which, when absorbed by the pigment in the blood as heat, coagulates the blood and allows the capillary to collapse. Over the course of several weeks, the destroyed vessel is painlessly reabsorbed by the body, minimizing the appearance of discoloration in the skin.*
Laser treatment is minimally-invasive and the Cutera xeo® YAG laser includes a cooling tip to help keep the surface of the skin cool. Still, some patients may require use of a local anesthetic or mild sedative to help minimize the potential for discomfort. Most patients can return to normal activities immediately. Multiple treatments may be required for optimal results. Laser vein treatment is not appropriate for large varicose veins.  *
*Results are not guaranteed or guaranteed to be permanent.
Contact Dr. Richards
Dr. Richards understands that every patient has unique medical needs and aesthetic preferences, which is why his treatment philosophy is based upon the foundational principle of individualized customization. In practice, this concept amounts to in-depth consultations, treatment plans that have been tailored to meet your specific needs, and comprehensive patient education, both before and after your skin rejuvenation treatment.
Dr. Richards makes it a priority to spend ample time with each cosmetic surgery patient, and to be highly accessible to his patients during every phase of their aesthetic enhancement experience. He works closely with Lynette to ensure the safety and efficacy of every treatment. If you have questions about the benefits of leg vein treatment with the cutting-edge Cutera xeo®, please contact our office today. We look forward to speaking with you!