An Easier, Better Way to Get Rid of Unwanted Hair: Laser Hair Reduction*
Cost: $50-150 per treatment, depending on the size of the treatment area

Most patients require 6-8 treatments, 1 treatment every 4-8 weeks

We use the Cutera xeo® laser
Let's face it: removing unwanted hair is an annoying, and often painful, chore that most of us would rather not have to deal with. Shaving must be repeated frequently and can often leave behind razor bumps and ingrown hairs, while waxing is both painful and prohibitively expensive over time. And those chemical depilatory creams? Well, they are smelly and unpleasant in the best case, and in the worst case, can cause skin irritation and other complications. Wouldn't it be great if there were a way to safely and more effectively remove unwanted hair without these cumbersome methods?*
There is! Today's advanced, powerful laser-based technology offers a superior hair removal alternative to the expensive, temporary, and irritating options of shaving, waxing, and creams. Laser hair removal at Richards Cosmetic Surgery in Las Vegas, NV provides a safe and highly effective method of reducing your unwanted hair. Make razor bumps, prickly stubble, painful waxing, and time-consuming shaving rituals a thing of the past with laser hair removal, and enjoy instead smooth, hair-free skin that you will love showing off!*
*Results are not guaranteed or guaranteed to be permanent.
Want to know more about laser hair removal at Richards Cosmetic Surgery?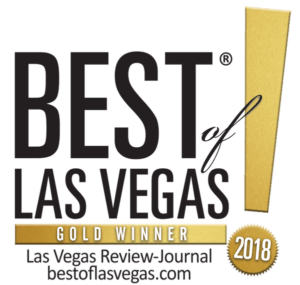 At Richards Cosmetic Surgery, we utilize the state-of-the-art Cutera xeo® laser system for all hair removal treatments. The enhanced efficiency of this amazing system enables us to precisely target your unwanted hair as safely and effectively as possible! This system can be used on any part of the body except the eyelids. This treatment is not appropriate for individuals who are pregnant, taking antibiotics and/or some other types of medications, individuals who cannot avoid sun exposure, and individuals, with red, blond, or light hair.*
How does laser hair removal work?

During your treatment, the Cutera xeo® laser targets an intense, pulsating beam of light at the follicle of the unwanted hair. As the energy from the laser passes through the skin, it is absorbed by the pigment in the hair follicle, where it painlessly destroys the carbon in the hair follicles. This kills the hair itself and prevents the regrowth of hair in that follicle.*
What should I expect during my laser hair removal session?

Your laser hair removal treatment will be performed in the comfort of our office, and may last anywhere from a few minutes to a few hours. During the procedure, a small, hand-held device will deliver the light energy into the skin to destroy the hair follicle while simultaneously cooling the outer layers of skin, protecting the surrounding tissues. The treatment does not require anesthesia or downtime; most patients can return to a normal schedule immediately. However, it is critical to avoid sun exposure for at least three weeks after each treatment.*
How many sessions will be required?

Laser hair removal can only target hair follicles that are in an active growth cycle at the time of the treatment. Therefore, most clients require between 6 and 8 sessions, spaced about 4-8 weeks apart, to reduce hair. The exact number of treatments you require will depend on your skin tone, hair type, hair color, and the location and size of the treatment area.  *
Contact Dr. Richards
Dr. Richards understands that every patient has unique medical needs and aesthetic preferences, which is why his treatment philosophy is based upon the foundational principle of individualized customization. In practice, this concept amounts to in-depth consultations, treatment plans that have been tailored to meet your specific needs, and comprehensive patient education, both before and after your skin rejuvenation treatment.
Dr. Richards makes it a priority to spend ample time with each cosmetic surgery patient, and to be highly accessible to his patients during every phase of their aesthetic enhancement experience. He works closely with Lynette to ensure the safety and efficacy of every treatment. If you have questions about the benefits of laser hair removal or other laser-based rejuvenation treatments with the cutting-edge Cutera xeo®, please contact our office today. We look forward to speaking with you!