What is the difference between Radiesse and Juvederm?
Juvederm and Radiesse are soft tissue fillers used to enhance fullness in the face and hands. Both treatments are minimally invasive as well as approved by the US Food and Drug Administration (FDA).
These treatments can be undertaken by a medical professional licensed to administer such dermal injections. Some individuals experience immediate outcomes, and most people experience only mild side effects, such as bruising, tenderness, and itching.
Board certified plastic surgeon Dr. Bryson Richards provides dermal filler injections to patients in Las Vegas, NV and surrounding locations.
Juvederm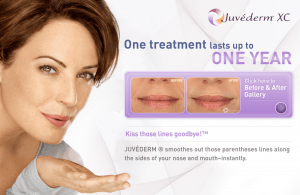 Juvederm dermal fillers comprise an injectable gel with a hyaluronic acid (HA) base that can add fullness to the face at the injection point. Juvederm can enhance the volume in the cheek area, smooth out "parentheses" or "marionette" lines that extend from the mouth corners, smooth vertical lip lines or augment the lip.

Radiesse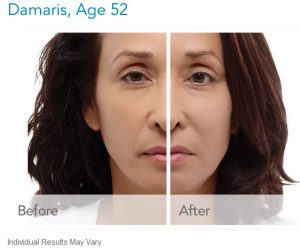 Radiesse makes use of calcium-based microspheres to treat creases and wrinkles on the face and hands. The microspheres encourage the body to generate collagen. Collagen refers to a protein that is found naturally in the body and offers skin its strength and elasticity.
Radiesse can be used on the same regions of the body as Juvederm, namely, the laugh lines around the mouth, cheeks, lips, and lip lines. In addition, it can also be used on chin wrinkles, the pre-jowl fold, and on the backs of the hands.

Dermal Filler Components
Juvederm Ingredients
Juvederm uses HA, which is a type of carbohydrate that is found naturally in the body tissues. Dermal fillers typically comprise HA from bacteria or rooster combs (the fleshy ridge atop a rooster's head). Some HA is cross-linked or chemically modified to sustain longer.
Additionally, Juvederm contains a tiny amount of an anesthetic called lidocaine to make the injection more comfortable for the patient.
Radiesse Ingredients
Radiesse contains calcium hydroxylapatite, a mineral found in human bones and teeth. The calcium is suspended in a gel-like, water-based solution. The calcium and the gel are absorbed by the body over time after promoting the development of fresh collagen.
What is the Time Taken for each Procedure?
The doctor can inject dermal fillers in a relatively brief amount of time in an office setting.
Juvederm Treatment Session
Depending on the area of the face undergoing Juvederm treatment, the procedure takes between 15 and 30 minutes.
Radiesse Treatment Session
The time taken for a Radiesse treatment is around 15 minutes, including the application of a topical anesthetic, such as lidocaine.
Comparing the Outcomes of Juvederm and Radiesse
Both types of injectable fillers offer instant results. The complete results of Radiesse may take one year to manifest.
Juvéderm Results
One clinical study with 208 participants showed favorable outcomes for lip augmentation with Juvederm Ultra XC.
After three months following the treatment, 79 percent of participants reported at least a 1-point improvement in the fullness of their lips based on a 1-to-5 scale.
More than 75 percent of the participants still felt satisfied with the appearance of the lips after one year, reporting sustainable improvement in smoothness and softness.
Radiesse Outcomes
The manufacturer of Radiesse, Merz Aesthetics, released study and survey data with information on satisfaction levels from people regarding improving the volume of the back of their hands.
In this study, eighty-five participants had both hands injected with Radiesse. At the three-month mark, 97.6 percent of the hands treated were reported as improved.
Cosmetic surgeon Dr. Bryson Richards receives patients from Las Vegas, NV and nearby areas for dermal filler injectable treatments.
If you would like more information on cosmetic surgery procedures and treatments performed by Las Vegas, Nevada plastic surgeon, Dr. Bryson Richards please contact us at 702.870.7070
Taking new patients from Las Vegas, Bullhead City,  Laughlin, Pahrump, Mesquite NV and surrounding areas.