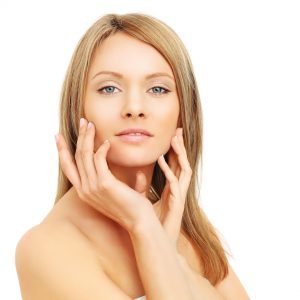 TRL Erbium laser skin resurfacing is designed to renew your skin by removing the top layers of aging or damaged skin in a safe and precise manner. If you are looking to reduce wrinkles, fine lines, and pigment irregularities from your face, the Contour TRL Erbium laser is one of the most effective, non-surgical procedures for you.
Board certified plastic surgeon Dr. Bryson Richards provides TRL Erbium laser skin resurfacing treatment to patients in Las Vegas, NV and surrounding communities. 
Conditions Treated
The Contour TRL Erbium laser skin resurfacing will not only clear the dead cells and debris from the top skin layers, it will also trigger new collagen growth and improve the overall resilience and thickness of your skin. The skin surface will have cellular generation, resulting in a rejuvenated look and a brighter complexion. 
Conditions treated with TRL laser skin resurfacing include: 
Deep wrinkles

Fine lines

Lip lines

Acne scars and some surgical scars

Actinic Keratosis

Pigment irregularities and solar spots

Rough skin texture and dull skin tone 
Advantages of Deep Skin Resurfacing with TRL Laser
Many women and men are choosing TRL laser for deep skin resurfacing because it offers a variety of cosmetic benefits: 
Significant reduction in facial aging lines

Sustainable improvement to the skin's appearance

Lifts and firms up the skin

Even looking skin tone and reduction in hyperpigmentation

Smooths the overall skin texture 

Improves acne scars and various other skin imperfections

Boosts skin volume by stimulating new collagen fibers

Healthier and more resilient skin tissue

Takes years off your face 
How does it work?
The TRL Erbium laser device will produce controlled energy, which is targeted on the affected areas of your skin. The laser peel will gently remove a precise layer of your skin at controlled depths. The process will promote the fresh production of collagen fibrils in your deeper skin tissue to improve your skin's volume. 
In addition, the dead or damaged skin cells will be replaced with the growth of new, healthy cells, providing you with a renewed, more youthful appearance. Your laser provider can customize the treatment according to your unique skin requirements and personal cosmetic goals. 
The total number of laser treatments you need can vary. Your provider will create a personalized treatment plan to deliver the best results in the least amount of time. The plan may include multiple treatment sessions, combination procedures, or laser treatments in conjunction with specialized skin care products. 
Results 
Within 15 days of your Contour TRL laser skin resurfacing treatment, you will be able to note visible improvements in your skin texture and tone. Your skin will be more volumized, fuller and younger looking. Results will continue to improve as the collagen fibers work their way to your skin surface. In about three to four months, you can expect to attain the final results of your treatment.
Cosmetic surgeon Dr. Bryson Richards receives patients from Las Vegas, NV and nearby areas for TRL Erbium laser skin resurfacing treatment. 
Contact Las Vegas Plastic Surgeon Dr. Richards to Schedule a Consultation
If you would like more information on cosmetic surgery procedures and treatments performed by Las Vegas, Nevada plastic surgeon, Dr. Bryson Richards please contact us at 702.870.7070
Taking new patients from Las Vegas, Bullhead City,  Laughlin, Pahrump, Mesquite NV and surrounding areas.