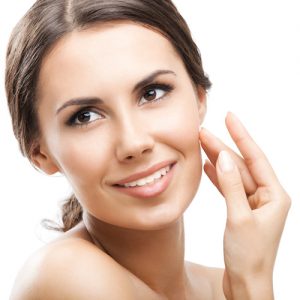 Forever Young BBL is a safe and reliable broadband laser treatment designed to renew your skin appearance through skin resurfacing. You can expect to achieve a smoother texture and more youthful looking skin with this treatment. 
The treatment involves minimal downtime or discomfort, and results are more natural and sustainable compared to traditional light based therapies. Board certified plastic surgeon Dr. Bryson Richards provides Forever Young BBL skin resurfacing treatment to patients in Las Vegas, NV and surrounding locations. 
Treatment Areas
Forever Young BBL treatment is ideal when you want to enhance your skin appearance in the face, neck, shoulders, chest and the back of your hands. Sun damage and harsh weather elements often affect these exposed areas, which you can improve with BBL treatment. 
Broadband lasers can specifically improve the following skin conditions: 
Rough or uneven skin texture 

Loose skin occurring due to loss of elasticity 

Freckles, age spots and other pigmented lesions 

Vascular lesions, rosacea, and redness 
How does Forever Young BBL Work?
Your treatment provider will focus the BBL laser device on the targeted sites in your skin to deliver controlled light energy. As the precise laser beams will heat the deeper skin layers, it will trigger collagen fibrils formation as well as cellular regeneration from within. 
If you are bothered by the appearance of brown spots, your provider will aim the Forever Young BBL device on the precise zones to allow the laser heat to penetrate the tissue and reach the unwanted pigmentation to break it down. Any pigment fragments remaining will peel or slough off within one to two weeks. 
Your skin may appear reddish because of conspicuous blood vessels in the upper skin layers. The broadband light energy will cause these vessles to close. The disintegrated vessel residue will get naturally absorbed in your body over a few weeks, resulting in smoother and brighter skin complexion. 
The innovative cooling features included in the Forever Young BBL device will help ensure that you experience minimal discomfort during the treatment session and the skin in the treated sites does not get overheated. 
Treatment Sessions  
Your Forever Young BBL treatment can be performed using only just a topical anesthetic in the affected sites. Your treatment plan will customized according to your skin condition and personal aesthetic needs. You should be prepared to undergo at least three or more broadband laser treatment sessions for best outcomes. 
Your provider may schedule the treatment sessions two to six weeks apart from each other. Additional treatments may be required to address more severe skin conditions, such as rosacea or sun damage. 
Recovery 
Following your BBL therapy session, you may experience some redness in the treated site that feels like sunburn. If the treatment is more intensive, you may develop mild swelling, which will subside quickly. At first, the pigmentation may turn darker before it peels off within 10 to 15 days. 
Cosmetic surgeon Dr. Bryson Richards receives patients from Las Vegas, NV and nearby areas for Forever Young BBL skin resurfacing treatment. 
Contact Us to Schedule a Consultation
If you would like more information on cosmetic surgery procedures and treatments performed by Las Vegas, Nevada plastic surgeon, Dr. Bryson Richards please contact us at 702.870.7070
Taking new patients from Las Vegas, Bullhead City,  Laughlin, Pahrump, Mesquite NV and surrounding areas.