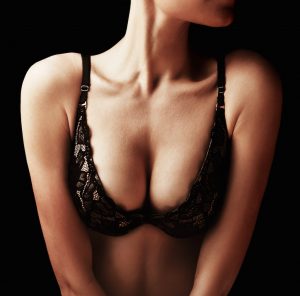 Breast augmentation currently ranks as the second most popular cosmetic surgery procedure after liposuction. It is important for a woman to have adequate information about the procedure and its pros and cons in order to make the best decision about going ahead with this surgery. The breast surgeon will discuss all aspects of the breast implant procedure during the pre-op consultations, and will address the patient's questions and concerns in detail.
Dr. Bryson Richards is an experienced plastic surgeon providing breast augmentation and various other procedures of the breast, body and face. Dr. Richards will carefully assess the patient's existing anatomical condition, medical history, and her personal aesthetic goals before recommending breast implant surgery. He provides various procedures for the breast, body, and face to patients in Las Vegas, NV and other locations.
Body Weight Aspect
Some women may like to know whether body weight or BMI (body mass index) may be one of the criteria for being a suitable candidate for breast augmentation plastic surgery. Most breast surgeons are of the opinion that body weight is not a major factor in determining the candidacy for breast implant surgery. The procedure may be applicable to women with a lower or higher than the ideal weight or ideal BMI.
The primary concern for a surgeon will be to ensure that the woman is in good general health and does not suffer from any such medical condition that may pose a risk during the procedure or create difficulties in recovery. As long as she is declared fit to undergo the surgery, the body weight issue would not generally create a major concern.
The FDA has approved saline implants for women above the age of 18, and silicone implants for women above the age of 21. Approved sizes of implants range from 120 cc to 960 cc. Therefore, women with a wide range of body and breast size can receive this procedure, as long as the cosmetic surgeon finds them fit to undergo the surgery on all counts.
Healthy BMI
While there are no particular weight limitations when a woman is considering breast implant surgery, most surgeons would agree that the body mass index (BMI) should not place the woman in the obese category. In ideal conditions, it is safer to perform any cosmetic surgery procedure such as breast implants for patients who are not obese.
Some medical professionals recommend that the BMI of 30 or below should be treated as the limit before a patient is ready to undergo an elective surgery such as breast augmentation. The risk of complications is reduced during and after the surgery when such limits are followed.
Weight Loss
If the woman exceeds the BMI limit of 30, it may be a fabulous idea to first work on weight loss, and achieve a healthier BMI. A surgeon may be able to refer the patient to a prolific weight loss and fitness program to achieve this goal. Once a safer BMI is achieved, the patient may move forward with breast augmentation. Dr. Richards receives patients from Las Vegas, NV and nearby areas for this surgery.
If you would like more information on cosmetic surgery procedures and treatments performed by Las Vegas, Nevada plastic surgeon, Dr. Bryson Richards please contact us at 702.870.7070
Taking new patients from Las Vegas, Bullhead City,  Laughlin, Pahrump, NV and surrounding areas.