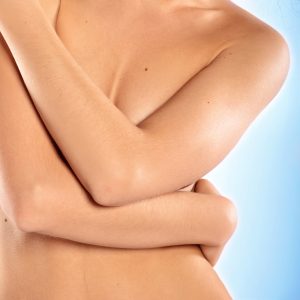 Inverted nipples are a fairly common occurrence among women, but the subject is not discussed widely. Many women prefer to treat it as a private issue and do not wish to admit it publicly about having inverted nipples. Cosmetic surgery can be used to correct this condition, if a woman is bothered by the appearance of breasts due to inverted nipples.
Dr. Bryson Richards is a dedicated plastic surgeon providing state of the art aesthetic and reconstructive surgeries for the breast, body and face. Dr. Richards also offers proven and effective corrective solutions for conditions such as inverted nipples. He receives patients from Las Vegas, NV and surrounding locations.
General Causes
Inverted nipples may not necessarily occur in pairs, and some women may only have one. Whether the position of the nipple is truly inverted or just shy can be determined by a three-level grading system. Physical causes in each level are usually different from each other. Plastic surgery may be necessary in moderate to severe cases of inverted nipples. General causes include:
The woman may have inverted nipples by birth.
Following breastfeeding, the milk ducts may have been damaged or become fibrous and retracted, which can pull the nipples inwards.
Previous surgeries may have caused scar tissue formation, which can create nipple inversion.
Breast cancer may be the cause of an inverted nipple.
With age, the breast skin may sag and the skin around the nipples may become loose, leading to inversion.
Any infection in the breast may cause inflammation, resulting in fibrous scar tissue pulling the nipple inwards.
Some women may have inverted nipples during pregnancy.
Dr. Richards is an experienced cosmetic surgeon providing effective treatments for inverted nipple to patients in Las Vegas, NV and nearby areas.
Grade 1 Inverted Nipple – Causes
Commonly known as a "shy" nipple, grade 1 inverted nipple can be coaxed out or stimulated to protrude like a normal nipple. A cold therapy or massage may be used to achieve this correction through stimulation. This condition is not linked with breastfeeding problems because the milk ducts remain unaffected. The primary causes of this condition are unknown.
Grade 2 Inverted Nipple – Causes
Correction in grade 2 inverted nipple can be achieved in a similar way as with grade 1 inversion. But the problem in this case is that once the pressure is released, the nipple returns to its inverted position. Fibrosis and mild retraction of the milk ducts are the key causes behind this condition. In other words, the nipple is constantly getting pulled in by fibers into the breast.
Grade 3 Inverted Nipple – Causes
These are the truly inverted nipples, which will be permanently inverted and not seen to be protruding at any time. Women hoping to breastfeed commonly seek surgical correction of this condition because breastfeeding is compromised with this condition. Severe fibrosis and short milk ducts are the main causes of grade 3 inverted nipples. Short milk duct implies that the nipple is pulled inward and physically attached to tissue within the breast.
If you would like more information on cosmetic surgery procedures and treatments performed by Las Vegas, Nevada plastic surgeon, Dr. Bryson Richards please contact us at 702.870.7070