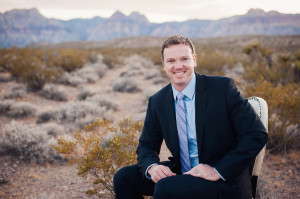 While advancements in surgical techniques and technology have dramatically improved the success rates in cosmetic surgery, the skills and training of the operating surgeon continue to be the most important factors in any such procedure.
Dr. Bryson Richards is a board certified plastic surgeon providing cutting edge cosmetic and reconstructive procedures for the breast, body, and face. Patients in Mesquite, Las Vegas, NV and surrounding locations have an opportunity to receive advanced and innovative surgeries from Dr. Richards.
Personalized Care and Attention
Dr. Richards is a highly compassionate cosmetic surgeon who completely understands the natural concerns, anxiety and emotions of the patients who want to receive a surgical procedure. He ensures that every patient has access to him throughout their treatment and beyond, and engages with them closely at every step to address their doubts and reassure them.
Dr. Richards leads a motivated team of staff members who make it priority to keep the patient fully informed and very comfortable with every facet of their treatment plan. Dr. Richards personally explains various aspects of a procedure and helps the patient choose from different plastic surgery and non-surgical treatment options.
Surgical Training and Expertise
Dr. Richards has been board certified by the prestigious American Board of Plastic Surgery. He received training in advanced cosmetic surgery at the pre-eminent Cleveland Clinic. He graduated from Cornell Medical School in NYC, and was the chief plastic surgery resident at Strong Memorial Hospital in Rochester, NY.
Dr. Richards has been invited to share his expertise in plastic surgery at various national meetings with other surgeons. His paper describing a surgical technique to reduce breast augmentation pain was published in the leading Aesthetic Surgery Journal and has been cited by other breast surgery articles.
He received the top resident research award for analyzing data to improve patient care. Dr. Richards receives patients from Mesquite, Las Vegas, NV and surrounding areas for a wide range of surgical and non-surgical cosmetic procedures.
Awards and Honors
For his contributions to the field of plastic surgery and his exemplary performance during his training years, Dr. Richards has received numerous accolades, including:
Joseph M. Serletti, MD, Resident Research Award, 2013 – For Excellence in Academic Plastic Surgery at URMC
Senior Top Gun Award, 2012 – Overall highest score on plastic surgery in-service of plastic surgery residents at URMC.
Junior Top Gun Award, 2011 – Highest score on plastic surgery in-service exam at junior level among plastic surgery residents at URMC.
Continuing Education
Dr. Richards stays abreast with latest research and advancements in the field of plastic surgery through continuing education. As a result, his patients have access to cutting edge surgical procedures and techniques that are less invasive and more impactful. Dr. Richards is aware of the latest safety protocols in various procedures and prioritizes patient safety and health above all other considerations.
Community Involvement
Dr. Richards remains involved with community and humanitarian issues in his spare time. He volunteered his time performing cleft lip and palate repairs in Uganda, Africa.
If you would like more information on cosmetic surgery procedures and treatments performed by Las Vegas, Nevada plastic surgeon, Dr. Bryson Richards please contact us at 702.870.7070
Taking new patients from Las Vegas, Bullhead City,  Laughlin, Pahrump, Mesquite NV and surrounding areas.