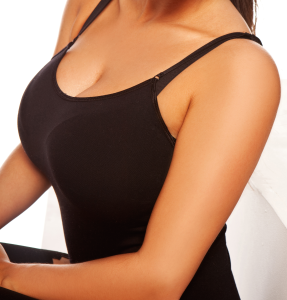 According to the latest figures released by the American Society of Plastic Surgeons, breast augmentation has emerged as the most popular cosmetic surgery procedure in the US. The surgery provides excellent aesthetic benefits, but it will leave some scars. A breast implant surgeon will use innovative surgical techniques to minimize scars.
The patient should be prepared to follow certain steps before and after the implant procedure to mitigate the appearance of scars. Dr. Bryson Richards is a board certified plastic surgeon providing breast implant surgery to patients in Las Vegas, Bullhead City, Laughlin, Pahrump, Mesquite NV, and surrounding locations.
How Prominent will be the Scars?
Scars from breast implant plastic surgery will be reddish and appear raised for up to a year or even more before they begin fading into thin, white lines. Each patient will have a different scarring experience, but some degree of permanent scarring is usually inevitable.
The goal should be to minimize it and place incisions in areas where the scars are hidden. With proper surgical planning, it is possible to get rid of this problem to a serious degree.
Risk Factors
An experienced cosmetic surgeon will carry out a personalized risk assessment for scarring. Scar healing can be affected by the patient's age, genetic make-up, degree of skin elasticity, skin tone, sun exposure, length and depth of surgical incisions, and the placement of incisions at the time of surgery.
The tradeoff between breast enhancement and scarring should be such that the patient achieves optimal satisfaction. This will require a customized surgical approach. Dr. Richards receives patients from Las Vegas, Bullhead City, Laughlin, Pahrump, Mesquite NV, and nearby areas for breast implant surgery.
Pre-Operative Preventive Measures
The breast implant surgeon will instruct the patient to follow certain precautions in the weeks leading up to the surgery. If the patient follows these instructions diligently, scarring will be minimized. If the patient is a smoker, they must quit smoking completely at least two to four weeks prior to breast implant surgery. Smoking impedes healing, and will increase the risk of scarring.
Aspirin and other blood thinners, anti-inflammatories and NSAIDs should be avoided for about two weeks prior to the surgery. If the patient takes any herbal supplements, she should stop them too during this pre-operative phase. These medications can interfere with healing or increase the risk of bleeding, which can create more scarring.
Post-Surgery Care
The patient should have a friend, a family member or a professional help to assist with the daily chores during the first 24 to 48 hours after surgery. The initial healing period of incision areas is critical, and the patient should be able to get adequate rest and care during this period.
Smoking and alcohol should be avoided during the first two to four weeks to minimize the risk of post-operative bleeding. The intake of lean proteins in the diet should be increased to promote tissue healing. Sun exposure to the scars should be avoided for several months. A massage in the scar areas after the healing is completed may be beneficial.
If you would like more information on cosmetic surgery procedures and treatments performed by Las Vegas, Nevada plastic surgeon, Dr. Bryson Richards please contact us at 702.870.7070
Taking new patients from Las Vegas, Bullhead City,  Laughlin, Pahrump, Mesquite NV and surrounding areas.