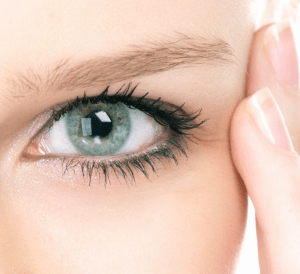 Prior to eyelid cosmetic surgery, the patient is like to have several questions for which they seek clear answers. The surgeon will address these questions, doubts and concerns during the pre-operative consultation to help the patient make a well-informed decision.
It may be a good idea to prepare a checklist of questions in advance. This will ensure that the patient does not forget to ask any question during their pre-op consultation with the patient. Board certified plastic surgeon Dr. Bryson Richards provides blepharoplasty to patients in Las Vegas, NV and surrounding locations.
Checklist of Questions
The patient's list of questions to ask during the pre-operative consultation for eyelid plastic surgery may include the following:
Are you a board certified plastic surgeon?
How many years of training and experience in surgical procedures do you have?
Have you performed eyelid surgery before, and what has been success rate?
What are the cosmetic improvements I can expect after blepharoplasty?
Will the surgery be performed using local or general anesthesia?
Am I a candidate for upper or lower blepharoplasty or both?
Are there any less invasive treatment options to rejuvenate the eyelids?
Are there any risks and complications that I should know of?
Can you provide me with a video of the procedure or some reading material or published papers related to this surgery?
Can you provide with patient testimonials of individuals who have undergone this procedure previously?
Will I be provided with eyelid surgery before and after photos?
Are there any preparations that I am expected to do before the facelift?
Will the procedure involve significant pain?
For how many years the effects of blepharoplasty will sustain?
Do you have a policy regarding revision surgery?
If some people in my family have puffy eyelids, is there a chance that I may get the same?
Are there any medical conditions that could rule out my candidacy for blepharoplasty.
How long it will take to perform the procedure?
How much will be the estimated downtime following the surgery?
Where will you perform the surgery? Will be an accredited surgical center?
If the surgery is performed at a hospital, can I choose the hospital?
Do you have staff privileges at one or more local hospitals?
What will be the estimated cost of eyelid surgery?
Are there any additional costs before and after the surgery that I should be aware of?
How long will it be before the full results of blepharoplasty appear and the complete swelling subsides?
Is it possible to have insurance covering this procedure?
Can your office staff assist with insurance and financing aspects for this procedure?
A dedicated cosmetic surgeon will try to address these questions transparently and accurately. Some surgeons will answer most of these questions on their own even before the patient begins with their list of queries. Dr. Richards receives patients from Las Vegas, NV and nearby areas.
If you would like more information on cosmetic surgery procedures and treatments performed by Las Vegas, Nevada plastic surgeon, Dr. Bryson Richards please contact us at 702.870.7070
Taking new patients from Las Vegas, Bullhead City,  Laughlin, Pahrump, Mesquite NV and surrounding areas.