Cellulite Reduction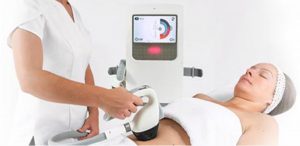 VelaShape II is an FDA approved procedure for reducing the appearance of cellulite, and abdominal and thigh circumference temporarily. The device combines Infrared Light Energy and Bi-Polar Radiofrequency (RF) in a revolutionary new way to treat stubborn cellulite. It also helps in restoring smoother and youthful appearing skin. VelaShape II delivers precise heating to ensure effective and fast results in a safe manner with zero downtime.
The treatment increases the metabolism of stored energy and improves lymphatic drainage. It helps in removing or shrinking the size of actual cellulite or fat cells. Talk to your surgeon about the pros and cons of different non-surgical treatment options and how they will fare in comparison to a surgery. Board certified plastic surgeon Dr. Bryson Richards provides advanced procedures for cellulite reduction to patients in Las Vegas, NV, and surrounding locations.
VelaShape II Procedure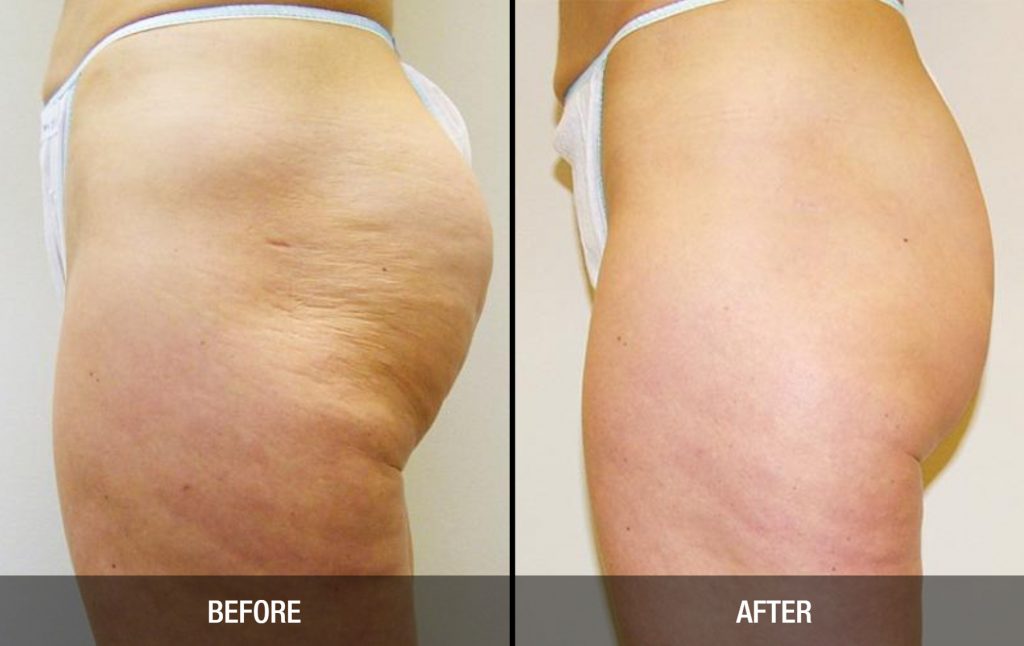 Cellulite is a result of rigid, fibrotic strands called septae. It pulls the skin down to accentuate fat pockets by creating visible dimpling in the skin. Cellulite tends to mostly affect women. It has no relation to the level of fitness or exercise routine followed by the individual. Regular exercise and healthy diet can help in lessening the appearance of cellulite. However, it doesn't help with septae that pulls the skin downwards.
VelaShape II is an improved version of VelaSmooth which allows for collagen production, fat reduction and softening of septae fibers to improve body contours.
The patient will comfortably lie on the table during treatment. The treatment provider will use the VelaShape II handpiece for delivering radiofrequency and infrared energy. At the same time, the skin will be massaged and vaccumed as well. Heat energy helps in breaking down and melting fat cells while the mechanical massage stimulates the lyumphatic system by encouraging blood flow.
Results are usually seen within 4 – 6 treatments as collagen production increases and smoothens the skin texture. You would need maintenance treatments every 3 months.
Understanding the Nurnberger-Muller Cellulite Classification Scale
Stage 1
Zero dimpling while lying down or standing. However, "orange peel" dimpling is revealed in the pinch test.
Stage 2
"Orange peel" appearance is spontaneous when standing up. However, it doesn't occur when lying down.
Stage 3
"Orange peel" appearance is spontaneous when lying down and standing up.
Benefits of VelaShape II
Smoothens skin after pregnancy or weight loss
Reduces cellulite appearance
Tones and reshapes loose skin
Requires zero downtime
What to Expect During the Treatment
You would need the targeted area to be free from any long hair. It is best to shave the area before treatment. Avoid using any drugs, such as gingko biloba, vitamin E, aspiring, or fish oil for at least two days before and after the treatment. You should also avoid using moisturizer and lotion in the treatment area before the appointment.
It is important that you drink lots of water and stay hydrated for at least 2 – 3 days before and after the treatment. VelaShape II breaks down fat cells and your body needs that excess water to excrete the waste cells. Cosmetic surgeon Dr. Bryson Richards receives patients from Las Vegas, NV, and nearby areas for non-surgical treatments to reduce stubborn cellulite appearance.
Contact Las Vegas Board Certified Plastic Surgeon Dr. Richards to Schedule a Consultation
If you would like more information on cosmetic surgery procedures and treatments performed by Las Vegas, Nevada plastic surgeon, Dr. Bryson Richards please contact us at 702.870.7070
Taking new patients from Las Vegas, Bullhead City,  Laughlin, Pahrump, Mesquite NV and surrounding areas.