Laser Hair Removal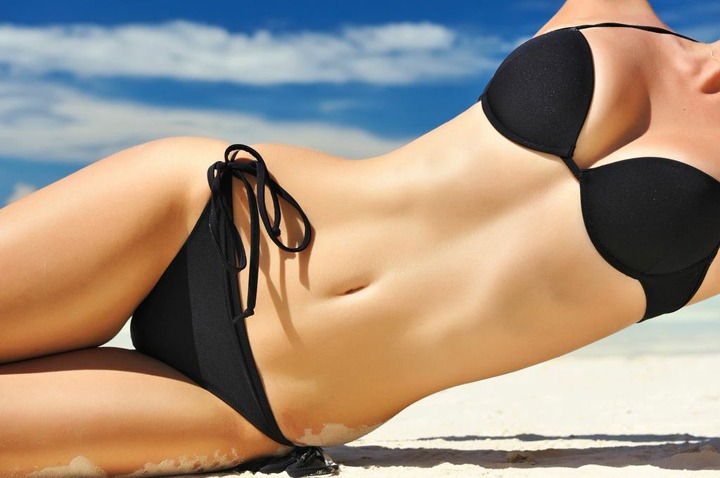 Minor hair growth in the bikini and butt area is normal. However, the amount of hair is different for different people. There is no average amount or thickness of hair in the intimate regions. Extreme variation in hair growth can happen around the butt and bikini area because of hormonal changes.
For instance, polycystic ovary syndrome may cause women to notice excessive hair growth. Aging may result in hair loss in others. Genetics and other reasons can cause unsightly hair to develop in the butt and bikini area. This can deter women from wearing the clothes of their choice, such as shorts.
Board certified plastic surgeon Dr. Bryson Richards provides laser hair removal for the bikini and butt area to patients in Las Vegas, NV, and surrounding locations.
Hair Growth in Pubic and Buttocks Area
Real hair growth happens in the epidermis in the buttock and bikini region. The hair follicle cells multiply and divide. Older cells get pushed out when space is filled up in the hair follicle. Older cells become hard when they come out to form the hair shaft, which is mostly made up of dead tissue and keratin, a type of protein.
Mechanism for Laser Hair Removal
A recent innovation in hair reduction is the Spectrum Diode Laser. A laser beam is emitted on the skin to disrupt hair growth. In the process hair follicles get damaged and are unable to produce new growth. There is a built-in cooling system in the diode laser. It has a laser wavelength of 810nm.
The device is comfortable and safe. It is quickly turning into a gold standard for hair removal. Patients are recommended to get 5 or more treatment sessions spaced 6 to 10 weeks apart.
Best Treatment for Bikini and Butt Hair
Everybody has hair in the butt and bikini region. However, a lot of people are not comfortable with the furry feeling. Hair removal has a lot of variations and there is no one-size-fits-all approach. Laser is an effective method to remove hair. It is also the least likely to cause issues.
You would need 4 to 6 treatment sessions if you are looking to get laser hair removal in the bikini and buttocks area. Patients see almost 70% reduction in hair growth. You can use a prescription cream to further reduce or slow hair growth following the laser removal.
The treatment is not really painful. Bikini and butt areas are sturdy with coarse and dark hair that actually helps. Laser identifies hair through pigmentation which makes people considering the procedure better candidates. This is why you should avoid waxing, shaving or using any other form of hair removal treatment for a few weeks leading up to your laser therapy.
Post-Treatment Care
You can use a cortisone cream for reducing inflammation and irritation following the treatment. You should check with your surgeon whether the product is okay to be applied directly to your intimate regions. Avoid thongs and tight clothing to help your skin heal comfortably. Cosmetic surgeon Dr. Bryson Richards receives patients from Las Vegas, NV, and nearby areas for laser hair removal for the bikini and butt area.
Contact Las Vegas Board Certified Plastic Surgeon Dr. Richards to Schedule a Consultation
If you would like more information on cosmetic surgery procedures and treatments performed by Las Vegas, Nevada plastic surgeon, Dr. Bryson Richards please contact us at 702.870.7070
Taking new patients from Las Vegas, Bullhead City,  Laughlin, Pahrump, Mesquite NV and surrounding areas.