Out-of-Town Patients Visiting Las Vegas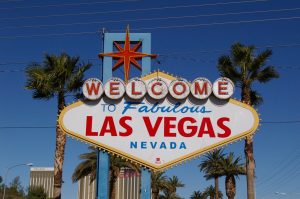 Many patients now choose to travel for their cosmetic treatments in order to receive the best possible care and enjoy a quiet and anonymous recovery period. No longer are patients limited to their own local area when looking for the most trusted and experienced doctors to meet their cosmetic needs.
As a board certified plastic surgeon in Las Vegas, Dr. Bryson G. Richards works with patients from all over the world who want expert care in a private, convenient setting. The Richards Cosmetic Surgery Med Spa and Laser Center staff is dedicated to making the process positive for our out-of-town patients, and we will work with you every step of the way to ensure your travels and surgical experience are safe, successful, and convenient.
If this is your first time in Las Vegas, here is a little information about our city:
Las Vegas has always been one of the most happening cities in the US. It offers an exciting nightlife that slips into the day. Shopping and dining options are unparalleled, and the city never sleeps. In fact, the only constant in Las Vegas is that the city is constantly reinventing itself. 
Airport
Las Vegas Airport, officially known as McCarran International Airport,, is the main commercial airport for the city. The airport is located 5 miles south of downtown Las Vegas, in Clark County.
Private Jet Airports in Las Vegas:
(KLAS, LAS) McCarran International Airport – Las Vegas, NV
(KHND, HND) Henderson Executive Airport – Henderson, NV
(KVGT, VGT) North Las Vegas Airport – North Las Vegas, NV
(KBVU, BVU, BLD) Boulder City Municipal Airport – Boulder City, NV
Most Luxurious Hotels in Las Vegas for Your Rest and Relaxation
DELANO LAS VEGAS
THE COSMOPOLITAN OF LAS VEGAS, AUTOGRAPH COLLECTION
SLS LAS VEGAS
BELLAGIO
NOBU HOTEL LAS VEGAS
SKYLOFTS AT MGM GRAN
FOUR SEASONS LAS VEGAS
ARIA SKY SUITES
The City Experience 
For a moment, forget the famed casinos of Las Vegas, or spending some serious money in the high-end stores, celebrity chef restaurants, and penthouse suites along the Strip. When you visit Las Vegas, the sound, the lights, the endless and exotic parade of people, all converging to soak up the vibes of this spectacular Sin City, are a feast by itself. 
But this desert oasis also has some amazing history and off-the-beaten path experiences to unravel, particularly if you wander off the Strip and explore the Fremont Street Experience in the old downtown.
Weather 
Weather is usually not an issue for visitors, particularly when they want to spend most of their time inside casinos. Winter is the time for mild weather (though the nights can get cold) and thinner crowds. 
Summer gets hot, with highs of 110 degrees F during the day, but the heat is dry. If you want to participate in the city's hotel pool scene, you will want to come during the summer. July is the hottest month, with an average high of 106 degrees F. December is the coldest month, with an average high of 58 degrees F.
Transportation
Renting a car is mostly inexpensive. But if you are willing to afford a higher price tag, you could rent Bentleys, Ferraris, and other high-end cars. Valet parking is free in the casinos. The Las Vegas Monorail runs from the MGM Grand to SLS Las Vegas and stops in seven places. The rates for the monorail start at $12 for a day pass.
Popular Attractions for the Rest of the Family
Luxor Hotel & Casino
This 1990s-built pyramid isn't one of the seven wonders of the world, but it stands out in a town where copycatting New York, Paris, Venice and other iconic destinations certainly is a compliment.
Inside, guests ride inclinators instead of elevators to their rooms, and people-movers ascend and descend at 39-degree angles along the corners of the pyramid, creating a rocking sensation that makes riders feel like they're on a boat.
The Park
One of the newest additions to Sin City, this $100 million urban oasis between the New York-New York and Park MGM (the soon-to-be-renamed Monte Carlo) hotels stretches from Las Vegas Boulevard back to T-Mobile Arena.
Along the way, brick walkways wind past the Las Vegas outpost of Shake Shack and other open-air restaurants, a walk-through water feature that evokes parting the Red Sea and "Bliss Dance," a 40-foot-tall statue of a dancing woman. 
Fountains of Bellagio
The fountains of Bellagio feature water that dances like ballerinas and cannons that shoot water hundreds of feet in the air. The fountains that span the artificial lake in front of Bellagio Las Vegas have become one of the most iconic Vegas sights. 
Contact Us to Schedule a Consultation
If you would like more information on cosmetic surgery procedures and treatments performed by Las Vegas, Nevada plastic surgeon, Dr. Bryson Richards please contact us at 702.870.7070
Taking new patients from Las Vegas, Bullhead City,  Laughlin, Pahrump, Mesquite NV and surrounding areas.