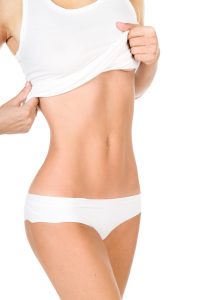 A woman may decide to undergo a mommy makeover procedure to restore her pre-pregnancy figure. The mommy makeover cosmetic surgery corrects the unwanted physical effects of pregnancy that diet and exercise alone cannot address. 
Mommy makeovers are very individualized treatments. The surgeon helps the patient choose procedures that are appropriate for her unique needs based on her cosmetic goals, medical state, budget, and recovery expectations. 
Patients should seek a plastic surgeon with the necessary skill and experience to customize the procedure according to their unique goals and requirements. Board certified plastic surgeon Dr. Bryson Richards provides mommy makeover to patients in Las Vegas, NV, and surrounding locations.
Identifying a Board Certified Surgeon
Upon choosing a board certified plastic surgeon for her mommy makeover procedure, the patient ensures that she is in the hands of a specialist who has undergone a rigorous training and certification process for plastic and reconstructive surgery in the US. 
Sometimes it may be difficult to understand if the surgeon's training is suitable or sub-optimal. The certifying plastic surgery board evaluates the outcomes and safety records of the surgeon on a continual basis and assesses their ethical standards routinely. 
To maintain their board certification, the surgeon must uphold stringent quality standards at all times. 
Qualities of a Mommy Makeover Plastic Surgeon
The patient should seek the following qualities when choosing a plastic surgeon:
Transparent, warm and caring, easy to talk to 

Inclined to explain various aspects of the breast enhancement procedure to the patient

Passionate about the idea of making a difference in a patient's life through

plastic surgery

Provides every patient with customized care and attention

Ability to connect with the inherent cosmetic needs, aspirations, hopes, and objectives of the patient

Has an in-depth understanding of the mommy makeover procedure

Has artistic sensibilities and a sense of proportion, form, and balance

Uses advanced techniques to ensure that the surgery is less invasive with minimal scarring possible
A Combination of Art and Science
To develop desirable yet safe results in a mommy makeover procedure, the surgeon must be adept at combining the principles of art and science. A personalized approach to plastic surgery can allow the surgeon to create safe, healthy, and predictable results that are simultaneously cosmetically appealing.
Personal Care and Attention
The surgeon's office should be a warm and welcoming setting for the patient where she can be assured of the best care and quality standards. The surgeon and their team should be willing to provide support and care to the patient throughout her mommy makeover procedure. 
The patient should receive deeply satisfying results from the surgeon and their staff, starting from a convenient appointment set-up process to caring surgical process with an efficient follow-up. A key goal of the surgeon and their team will be to create an excellent treatment experience for the patient. 
Comprehensive Treatments
It is advisable for the patient to choose a practice with cutting-edge technology and the latest solutions to make sure that she accomplishes the best possible outcomes from her mommy makeover procedure. 
The surgeon should be able to perform various surgical and non-surgical procedures at the same time to be able to reduce the treatment time while accomplishing desirable outcomes. Cosmetic surgeon Dr. Bryson Richards receives patients from Las Vegas, NV, and nearby areas for mommy makeover.

If you would like more information on cosmetic surgery procedures and treatments performed by Las Vegas, Nevada plastic surgeon, Dr. Bryson Richards please contact us at 702.870.7070
Taking new patients from Las Vegas, Bullhead City,  Laughlin, Pahrump, Mesquite NV and surrounding areas.