Arm Fat Removal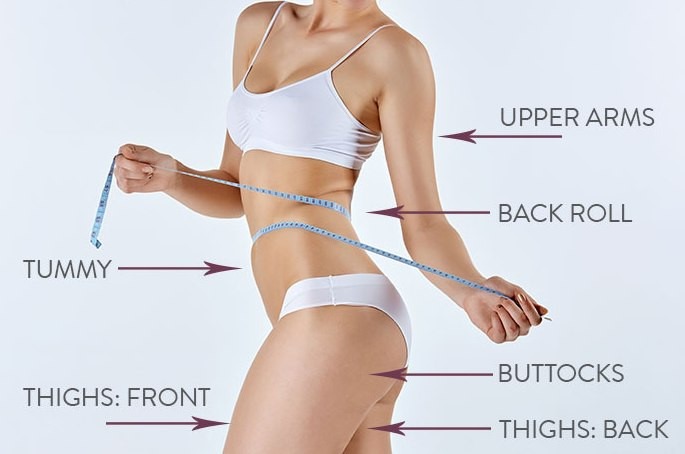 Traditional liposuction is a significantly invasive procedure which involves removal of fat from targeted body areas. You can achieve slimmer arms with a revolutionary new treatment called VelaShape II. It helps in contouring the upper arms without the need for anesthesia or scalpels.
Board certified plastic surgeon Dr. Bryson Richards provides non-surgical upper arm fat reduction treatments to patients in Las Vegas, NV, and surrounding communities.
What is VelaShape II?
VelaShape II is the product of four different technologies aimed at shrinking fat cells. The treatment makes use of the following:
Radio frequency
Infrared light
Vacuum suction
Mechanical massage
How Does it Work?
VelaShape II will be placed on the skin of your upper arm. It will use massage rollers and vacuum technology to knead the treatment area and create a suction of sorts. Radiofrequency energy along with infrared light will temporarily penetrate fat cells and perforate their membranes. This causes fat cells to release glycerol and fatty acids into the body.
The massage and light therapy also stimulates collagen production resulting in a better skin texture. This is why VelaShape II is FDA cleared for reducing cellulite appearance temporarily.
Number of Treatments Required
Most patients tend to notice visible results after three sessions. However, you may need 4 – 6 sessions spaced a week apart for optimal results. Each treatment session takes only about 30 minutes.
Target Areas
VelaShape II can be used for treating buttocks, upper arms, thighs, love handles, and abdomen. The treatment is non-invasive and quite comfortable.
Ideal Candidacy for VelaShape II
You are a suitable candidate if you meet the following:
Not be susceptible to blood clots
Not be diagnosed as having diabetes
Exhibit cellulite around abdomen, pelvis, or limbs
Not be pregnant (doctor approval required)
Not have a pacemaker (doctor approval required)
Downtime and Results Associated with VelaShape II
There is no downtime to the treatment. Results tend to be temporary since VelaShape II only shrinks fat cells and doesn't destroy them completely. You can ensure long lasting results with a balanced diet. You can prolong results by reducing your calorie intake.
According to previous client reviews, people getting upper arms fat reduction treatment have noticed favorable results. However, an active lifestyle and a balanced diet are must for long term benefits.
Before and After Results of VelaShape II
Fat reduction in upper arms
Circumferential reduction and reshaping of target area
Gradual smoothening of the skin
Noticeable reduction in cellulite
Skin tightening
Body shaping
Features of VelaShape II
These are a few beneficial features of VelaShape II:
First non-invasive medical solution to be given FDA clearance for circumferential reduction
Virtually painless, non-invasive, and non-surgical treatment
Zero downtime, which means you can resume your daily routine immediately after the treatment
Safe and effective treatment because of precise heating of the target area
Effective on all skin colors and types
No side effects
Doesn't involve drugs
Cosmetic surgeon Dr. Bryson Richards receives patients from Las Vegas, NV, and nearby areas for non-surgical treatments to reduce excess fat deposits in the upper arms.
Contact Las Vegas Board Certified Plastic Surgeon Dr. Richards to Schedule a Consultation
If you would like more information on cosmetic surgery procedures and treatments performed by Las Vegas, Nevada plastic surgeon, Dr. Bryson Richards please contact us at 702.870.7070
Taking new patients from Las Vegas, Bullhead City,  Laughlin, Pahrump, Mesquite NV and surrounding areas.