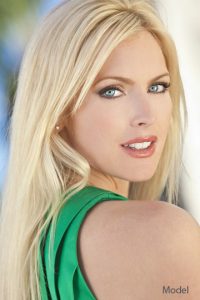 Signs of aging will first show on the face before they appear in other areas. That makes facelift a critical cosmetic surgery procedure for many people who want to extend their youthful facial appearance by several years. But to achieve best outcomes with facelift, the patient should have full clarity about the procedure, make the right choices about the practice, the surgeon and the surgical technique, and maintain reasonable expectations.
Dr. Bryson Richards is a board certified plastic surgeon providing facelift and various other cosmetic and reconstructive procedures. During the initial consultation, Dr. Richards will address all questions, concerns, and doubts of the patient in accurate details, and help them make an informed decision. Patients in Las Vegas, NV and surrounding communities have an opportunity to receive facelift surgery from Dr. Richards.
Key Questions
It is a fabulous idea for the patient to prepare a list of all the questions they want to ask the surgeon during the facelift plastic surgery consultation. Some of the important questions may include:
Are you a general surgeon or a trained plastic surgeon?

Do you have a board certification in plastic surgery?

For how long have you been working in the field of plastic surgery?

Have you previously performed facelift surgery, and what is your success rate for this procedure?

Do you have staff privileges to perform facelift at a local hospital?

Would you recommend a hospital or another surgical venue for my procedure?

Is your team of medical assistants fully trained and experienced?

Do you receive most of your patients from in and around Las Vegas, NV?

Will I make a suitable candidate for facelift surgery?

Are there any non-surgical alternatives to facelift?

What according to you would be an excellent, average and poor outcome in facelift surgery?

Can I have access to facelift before and after images of some of your previous patients?

Can I speak to one of your staff members or take an office tour to familiarize myself with your practice?

Would you provide me testimonials of your some of your past patients who have received facelift surgery?

Will you perform facelift using general or local anesthesia?

Can your practice deal with any emergency that may occur during or after the surgery?

Will you be accessible during all my visits to your office with regard to facelift surgery?

How much time will it take inside the surgery room?

Will I have to undergo any prior medical tests?

What are the risks and complications that are usually associated with facelift surgery?
Additional Tips
Before visiting the facelift cosmetic surgeon for a consultation, the patient should review their practice website, blog or social media accounts. With some amount of background knowledge, the patient will be better placed during the consultation to ask relevant questions. Dr. Richards receives patients from Las Vegas, NV and nearby areas for facelift surgery and various other surgical and non-surgical procedures.
If you would like more information on cosmetic surgery procedures and treatments performed by Las Vegas, Nevada plastic surgeon, Dr. Bryson Richards please contact us at 702.870.7070
Taking new patients from Las Vegas, Bullhead City,  Laughlin, Pahrump, Mesquite NV and surrounding areas.