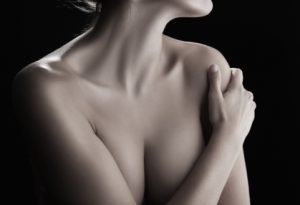 Breast reduction has emerged as one of the sought after cosmetic surgery procedures in recent years. At the time of initial consultation, the breast surgeon will discuss various aspects of the procedure, including its estimated costs. The first concern of a dedicated surgeon will be to help the patient make a well-considered choice.
Breast reduction costs can differ from one practice to another and even from one patient to another at the same practice. In specific cases, full or partial costs of breast reduction may be covered by the health insurer. Dr. Bryson Richards is a board certified plastic surgeon providing breast reduction and various other cosmetic procedures to patients in Las Vegas, NV and surrounding communities.
Cost Factors
The costs of breast reduction plastic surgery will be influenced by several factors. Key cost components in this procedure will usually include:
Fee charged by the breast surgeon

Expenses of the surgical venue

Fee of the anesthesiologist or registered anesthetist nurse

Pre- and post-surgical tests and specialized mammograms

Prescription medications

Compression garment and surgical bra

Post-op appointments with the surgeon
In most cases, breast reduction will be performed on an outpatient basis. But if the patient requires overnight hospital stay, the costs will increase. Other factors impacting the actual cost of surgery include:
Practice location

Qualifications and experience of the

cosmetic surgeon

Extent of breast tissue removal and complications in a specific case

Combining breast reduction with liposuction, breast lift or other procedures
Cost Evaluation
The costs of breast reduction surgery should be evaluated in the light of the quality standards and services offered by a practice. If a practice is offering an unusually low price for breast reduction, the patient should exercise abundant discretion while assessing such an offer. Hidden charges are often involved in such offers, and the patient will only come to know about it much later.
During the initial consultation, the patient should feel free to ask all cost related questions, and consider even the minor pre- and post-operative costs along with the core costs of surgery. She should preferably choose a fully trained and experienced plastic surgeon with a proven track record of successful surgeries.
The American Society of Plastic Surgeons (ASPS) recommends that patients should choose the best surgeon for their needs, and treat elements such as surgeon's fee only as secondary factors while making such a decision. Dr. Richards receives patients from Las Vegas, NV and nearby locations for breast reduction surgery.  
Insurance and Financing
In exceptional circumstances, a patient may require breast reduction to relieve herself of persistent pain in the back, neck or shoulders, or frequent rashes or skin infection at the base of the breasts. Medical necessity may make the patient eligible for full or partial health insurance coverage.
In other cases, the patients will have the option to get breast reduction surgery financed through professional medical care finance firms. These firms offer competitive interest rates, prompt loan approvals, and convenient monthly installments.
If you would like more information on cosmetic surgery procedures and treatments performed by Las Vegas, Nevada plastic surgeon, Dr. Bryson Richards please contact us at 702.870.7070
Taking new patients from Las Vegas, Bullhead City,  Laughlin, Pahrump, Mesquite NV and surrounding areas.