Sun Damage Treatment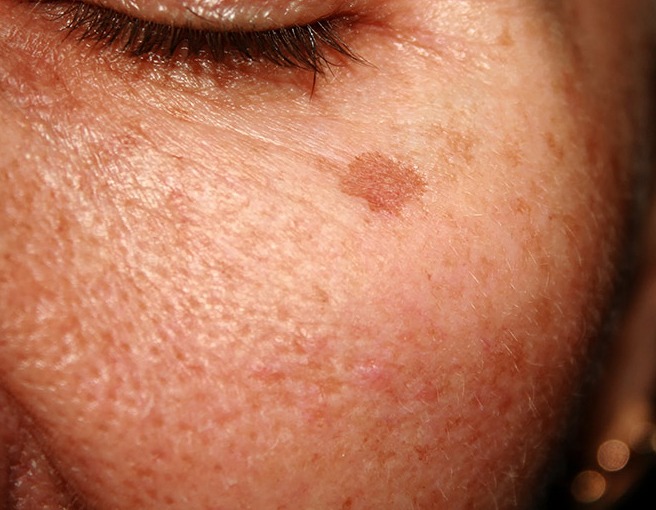 Skin resurfacing treatments are an ideal first step towards reversing skin pigmentation because of sun damage with zero recovery and down time. Photorejuvenation makes use of IPL (intense pulse light) for targeting and reducing the signs of sun damage. It can also be used for reducing broken capillaries, treating rosacea, and stimulating collagen. IPL yields rapid results and allows patients to resume their regular routine quickly.
At your pre-op consultation, feel free to ask the pros and cons of different treatment options from your surgeon and make a well-informed choice. Board certified plastic surgeon Dr. Bryson Richards provides skin resurfacing procedures for correcting sun damage to patients in Las Vegas, NV, and surrounding locations.
Skin Conditions Treated
Following skin conditions can be treated with IPL:
Sun damage
Brown spots
Age spots
Flushing
Redness
Skin texture
Broken capillaries
Intense Pulsed Light Technology
Intense pulsed light (IPL) is a form of advanced light therapy which targets excessive pigment in the skin. This includes the brown and red spots or darker pigment areas in the skin. It can also include sun damaged skin and freckles. IPL photofacial can be used for reducing the appearance of pigment imperfections on the hands, face, chest, and neck.
The technology behind the photofacial involves using multiple wavelengths of light energy to penetrate deep inside the skin's surface for breaking up melanin cells. The pigment on the skin's surface disperses into fine spots and gradually begins flaking off to expose youthful looking complexion and even skin tone.
Healthier and radiant skin tone can be revealed by a series of IPL photofacial.
Non-Invasive Skin Treatment
IPL photofacial is a powerful skin treatment, even though it is non-invasive. The treatment is also non-ablative, which means it is gentle and safe. The procedure doesn't remove the top layer of the skin as other laser skin rejuvenation procedures.
Patients often feel a warming sensation during the treatment for repairing summer sun damage. The IPL photofacial handpiece sends quick bursts of light waves that penetrate the skin in rapid succession. Many people compare the feeling with that of the snapping of a rubber band. The sensation is not painful, but may cause mild discomfort.
Your medical aesthetic professional will offer to apply a cooling gel if you are concerned about your discomfort. IPL photofacial, depending on the target area, can take anywhere from a few minutes to an hour.
IPL Photofacial for Fine Lines, Blotchy Skin and Large Pores
Your skin may appear blotchy after a summer soaking in the sun, even if you had sunscreen on. It is possible for you to get enlarged pores as well or a few more wrinkles and fine lines. IPL photofacial treatment can target these enlarged pores and blotchiness. It can also help improve the appearance of fine lines and wrinkles with zero downtime.
Light waves will penetrate below the skin's surface during an IPL photofacial to break up dark spots. The light waves shall also encourage collagen production for smoother and firmer skin over time. Cosmetic surgeon Dr. Bryson Richards receives patients from Las Vegas, NV, and nearby areas for skin resurfacing treatments to improve sun damage.
Contact Las Vegas Board Certified Plastic Surgeon Dr. Richards to Schedule a Consultation
If you would like more information on cosmetic surgery procedures and treatments performed by Las Vegas, Nevada plastic surgeon, Dr. Bryson Richards please contact us at 702.870.7070
Taking new patients from Las Vegas, Bullhead City,  Laughlin, Pahrump, Mesquite NV and surrounding areas.