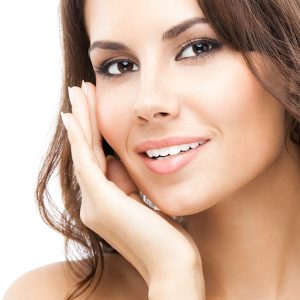 Millions of women and men in the US benefit from Botox anti-aging facial injectable treatment annually. The procedure is suitable for people who what to accomplish facial rejuvenation in a non-surgical manner.
The Botox treatment provider will inform the patient on all aspects of Botox during the pre-treatment consultation, including its approximate costs.
The primary goal of the Botox provider will be to educate the patient on various aspects of the treatment enabling them to make a judicious decision. Board certified plastic surgeon Dr. Bryson Richards provides Botox treatment to patients in Las Vegas, NV, and surrounding locations in The Silver State.
Comparison of Costs
In comparison to a cosmetic surgery procedure such as forehead lift or facelift surgery, Botox injections can be much more cost-effective.
Administering Botox injections does not involve general anesthesia or intravenous sedation, which avoids a significant cost component. The provider can inject Botox in an in-office procedure, and this will also not involve the costs of a surgical venue or hospital.
The time taken to perform the treatment is usually under 20 minutes. Plastic surgery procedures will involve a longer duration as well as entail the surgeon's fee. Botox treatment also typically does not involve post-op appointments, prescription meds, and medical tests.
Botox is a more affordable treatment even in comparison to various other nonsurgical facial rejuvenation procedures such as ultrasound, RF-based treatments, laser skin resurfacing, or advanced chemical peels.
Price Tag Variations
The cost of Botox injectable treatment may differ slightly between practices or even between patients at the same practice. Practices that are situated in busy urban centers or major coastal cities may have higher costs as the cost of living in these regions is typically higher.
Factors such as the credentials and experience of the treatment provider, quality of services, and individualized care will also affect the cost of the treatment.
Certain patients need minimal Botox treatment in one area while others may require treatment in various facial sites. The number of injections that a patient needs will impact the overall cost of the treatment.
Pricing Evaluation
The credentials of the Botox provider should be a key element in assessing the pricing of the injectable procedure. In case a practice offers prices that are exceptionally high or low, the patient should understand the reasons for such pricing.
At times, the Botox provider may offer a rebate if the patient chooses to undergo Botox treatment with other cosmetic procedures, or if they are running a promotional offer for a limited duration.
Be Wary of Cheap Botox Parties
There has been an emerging trend of "Botox Cosmetic Parties" in certain areas of the country in recent years. The venue of the "party" is the doctor's home or another location where many individuals receive invitations to receive Botox injections are incredibly low cost.
It may be tempting to undergo the procedure at such low prices. However, receiving Botox away from the doctor's office may not be an ideal situation.
Both the American Academy of Dermatology and the American Society of Aesthetic Plastic Surgery caution patients to be wary of such "parties." These eminent organizations have issued warnings and expressed their concerns about the doctor's ability to offer a sterile and safe environment away from their office.
Insurance and Financing
In general, insurers do not offer coverage for Botox costs. However, the patient may receive insurance coverage if they undergo the procedure as a medical necessity. Allergan Inc., the manufacturer of Botox, provides patients with advice about insurance coverage over the phone.
In addition, patients can seek financing from various other sources to pay for their Botox treatment in affordable and easy monthly installments. Experienced cosmetic surgeon Dr. Bryson Richards receives patients from Las Vegas, NV, and nearby areas for Botox.
If you would like more information on cosmetic surgery procedures and treatments performed by Las Vegas, Nevada plastic surgeon, Dr. Bryson Richards please contact us at 702.870.7070
Taking new patients from Las Vegas, Bullhead City,  Laughlin, Pahrump, Mesquite NV and surrounding areas.