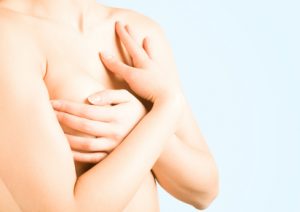 Yelp is the world's largest and most trust consumer review website. Dr. Bryson Richards joined Yelp in 2015, and has been reviewed by 179 patients till now on the site. As many as 172 out of 179 patients of Dr. Richards have rated him the best cosmetic surgeon and given him five star ratings along with glowing reviews.
Accomplished board certified plastic surgeon Dr. Bryson Richards provides breast augmentation and other procedures to patients in Las Vegas, NV and surrounding locations in The Sagebrush State. Here are excerpts from some of the recent patient reviews for Dr. Richards related to breast augmentation surgery.
Katelyn K.
North Las Vegas, NV
5.0 star rating 9/26/2018
I had breast augmentation almost 3 weeks ago. I did alot of research on plastic surgeons and pricing and went ahead with Dr. Richards. I am very very happy with my new breasts. I had a fantastic experience. From start to finish. Everybody there was so friendly but especially Misty. She was not only very helpful, nice and outgoing. She goes above and beyond what's expected, she made me feel comfortable.
Dr.Richards was warm and friendly. Not at all what I expected. In a good way. He gave his honest opinion didn't push me one way or another. Dr. Richards did an amazing job. With every day that passes I love them more and more. I would highly recommend him and his office. Literally everyone there was perfect.
Katerina T.
Las Vegas, NV
5.0 star rating 9/26/2018
Dr. Richards is the best!! Love my breast augmentation . Very friendly and helpful staff, highly recommend this office and Dr. Richards!!!
Tiffani P.
Downtown, Honolulu, HI
5.0 star rating 7/21/2018
Had my breasts done 5 weeks ago and I am so in love! I've been wanting to them forever, I went to a few different doctors for consultations and Dr. Richards was my favorite! He was able to do everything I wanted and gave me what I always wanted! I went from a 32A to 32DDD, I did 560cc. Thank you Dr. Richards and the whole team there you are all so amazing!
April B.
Las Vegas, NV
5.0 star rating 5/24/2018
Absolutely the best in town! When looking around for surgeons who did breast augmentation revisions with at least a 4.5 yelp rating and more than 100 reviews, Dr. Richards' office made the VERY short list. I had a breast augmentation 12 years ago, just filling what was once there prior to kids. As time went on I began to not like the way I looked or the way my breasts looked. I needed someone who worked with patients like me as I was wanting to go down in size as well as lift to get them back to a natural look for my body.
I knew from the first phone call that he was my #1 choice and at my consultation it was solidified that he would be the one to do the surgery.
Dr. Richards and his staff are among some of the most professional, but friendly that I've met. They remember your name, most remember what procedure you had done and always ask how you're doing when they see you. We liked him so much, my husband also ended up having a procedure done a few weeks after my surgery.
It's been a month since my procedure and I'm pretty much back to doing normal things. Scars are healing nicely, most of the swelling and minor discomfort is gone. I couldn't be more happy with the outcome thus far and can't wait to see how they look 6mo from now.
Arianna B.
East Las Vegas, Las Vegas, NM
5.0 star rating 8/17/2018
I am 3 days Post Op from having a Breast Augmentation and I could not be more happy with my results! Dr. Richards did an amazing job and I would recommend him and his employees to anyone wanting to have work done. He really cares about his patients so much that he even gives his personal cell phone number out if you need to reach him and texts you to check up on how you are feeling.
Lauren C.
Las Vegas, NV
5.0 star rating 4/27/2018
I chose Dr. Richards for my breast augmentation for several reasons, and he did not disappoint; in fact, my results have exceeded my expectations!
When I finally decided I wanted to start getting consultations, I called around to several of the "top" surgeons in Las Vegas to ask if the doctor would be open to using the Ideal Implant. Everyone, EXCEPT Dr. Richards, said no. He was totally honest with me, and fully willing to obtain the implant I wanted, even though I would be his first patient for the Ideal.
In regards to his work, I would recommend him to anyone I know. I have healed extremely well, and my scars are minimal (I'm saying this at 5 weeks post-op).
His staff is excellent; everyone is friendly and professional, and the office is immaculate both in the waiting room and in the exam rooms.
As for Dr. Richards, aside from his surgical talent, he has an excellent bedside manner and really makes you feel comfortable when speaking with you. He is real, down to earth, affable, and doesn't project any sort of smug or superior attitude.
If you are on the fence, take the time to have a consultation with Dr. Richards. The hundreds of 5 star reviews across multiple websites are not lying – they are there for a reason – and that reason is because he has earned them!
Experienced cosmetic surgeon Dr. Bryson Richards receives patients from Las Vegas, NV and nearby areas for breast augmentation.
If you would like more information on cosmetic surgery procedures and treatments performed by Las Vegas, Nevada plastic surgeon, Dr. Bryson Richards please contact us at 702.870.7070
Taking new patients from Las Vegas, Bullhead City,  Laughlin, Pahrump, Mesquite NV and surrounding areas.