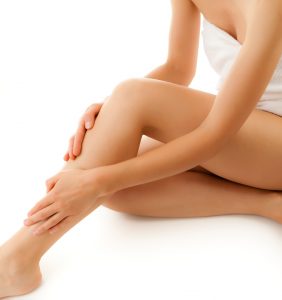 Painful razor bumps, waxing, and time-consuming shaving have become redundant for many people who have undergone the advanced Cutera Xeo laser hair removal treatment.
This procedure provides patients with lasting and superior results via a safe, in-office treatment. This cutting-edge laser treatment enables women as well as men to enjoy hairless skin for an extended duration.
Cutera Xeo system can eliminate hair in almost any area of the body excluding the eyelids. This laser system enables the treatment provider to precisely target undesirable hairs with minimal pain and downtime.
The first concern of the provider will be to inform the patient of various facets of the treatment to enable them to make a well-considered decision. Reliable board certified plastic surgeon Dr. Bryson Richards provides Cutera Xeo to suitable candidates in Las Vegas, NV, and other cities and towns in this part of America.
What are Cutera Xeo Before and After Images?
Cutera Xeo 'before and after' photos refer to a pair or group of pictures of a previous patient who has undergone the same med spa procedure with desirable results. The images include pictures taken before the Cutera Xeo procedure and after the treatment sessions are completed and the final outcomes of the Cutera Xeo manifest.
The treatment provider will ensure that the Cutera Xeo before and after pictures are taken with the consent of the patient and shown to the new patient in a discreet manner. The only purpose of the provider for displaying these images is to explain the potential advantages and scope of Cutera Xeo to new patients.
What is amazing about these images and about the times we live in is that anyone can see these stellar images from so many different places. Using the devices that most people already own such as a smart phone and/or laptop so many people can see these salient images from a park bench or a fast food booth.
This means that a patient can keep their innermost secrets with them. If that is not a blessing or a check mark for the category of quality of life then what is?
Benefits
A patient may feel unsure about the potential results when they consider a dermal filler treatment such as Cutera Xeo for the first time. Certain patients may require only limited enhancement in one area while others may require more extensive treatment in various areas.
Sometimes the dermatologist may recommend Cutera Xeo in combination with other treatments such as Botox for more complete outcomes. At times, it can be challenging for a patient to make the appropriate choices to meet their aesthetic goals.
At this juncture, the treatment provider can display Cutera Xeo before and after images to assist the patient in arriving at the right decisions.
Developing Reasonable Expectations
It is vital for a patient to have reasonable expectations from any cosmetic dermatology procedure including Cutera Xeo laser. Cutera Xeo laser hair removal outcomes appear natural rather than artificial or obvious.
The treatment provider may display Cutera Xeo during the initial appointment to provide the patient with information on the procedure. This will help the patient develop realistic expectations from the procedure and attain more satisfaction from the final results.
Images on the Web
The dermatologist may use Cutera Xeo before and after images in an exclusive Photo Gallery section on their website. Prospective patients can view these images online prior to seeking an appointment at the provider's office for Cutera Xeo treatment.
Dr. Richard's exemplary career can be illustrated on the website. Transparency is key here and with these images it just means that anyone can understand more about what they are thinking before they sign any paperwork.
Experienced cosmetic surgeon Dr. Bryson Richards receives patients from Las Vegas, NV, and nearby areas for laser hair removal.
If you would like more information on cosmetic surgery procedures and treatments performed by Las Vegas, Nevada plastic surgeon, Dr. Bryson Richards please contact us at 702.870.7070
Taking new patients from Las Vegas, Bullhead City,  Laughlin, Pahrump, Mesquite NV and surrounding areas.