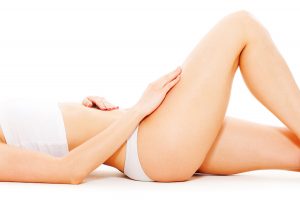 Any adult who is unhappy with the appearance of lines, wrinkles, sun damage or scars on the face may consider cosmetic surgery procedures to address their condition. But not every person seeks an invasive procedure for cosmetic enhancement, and some people prefer non-surgical treatment options.
Such people may make ideal candidates for MicroLaserPeel, which is an advanced sun damage repair treatment. This procedure uses a safe and effective technique involving special lasers to improve the appearance and texture of the skin.
Board certified plastic surgeon Dr. Bryson Richards provides MicroLaserPeel to patients in Las Vegas, NV and surrounding locations.
MicroLaserPeel 'Weekend Peel' for Sun Damage: Conditions Treated
MicroLaserPeel treatment will mildly remove a thin layer of the outer compromised skin to enhance texture and rejuvenate the skin.
This procedure offers high precision depth which provides for better results in the treatment of various skin conditions. Unlike cosmetic surgery, this procedure can be performed in-office. It can be individualized to suit particular skin conditions as well as meet the patient's personal aesthetic goals.
The most frequent treatment sites are the face and neck. However, the chest and hands can also be addressed with MicroLaserPeel in some instances. MicroLaserPeel can effectively treat the following conditions:
Keratosis

Pigment irregularities

Mild wrinkles

Sun damage (such as freckles)

Scars
How does it Work?
The provider will target the damaged area with MicroLaserPeel's laser beam to vaporize or ablate a very thin skin layer to eliminate old, damaged, and dead skin cells. This will remove superficial blemishes and irregularities in the pigment that are leading to a tired, older appearance.
As the skin starts to heal, new cells generate and resurfacing occurs in the treatment areas. This will lead to the restoration of healthier, younger looking skin with enhanced color evenness and mitigated wrinkles. Several patients highlight that their skin transformed from looking old and fatigued to dazzling and youthful.
Procedure
Before the procedure, the treatment provider will cover the patient's eyes using a safety shield for protection. They will then clean and disinfect the treatment area. The laser specialist will place the MicroLaserPeel hand unit precisely over the targeted area.
They will hold it in position while the computer-guided scanner moves the laser beam across the site. The procedure may take around 15 to 30 minutes dependent on the surface area that is to be treated.
MicroLaserPeel is a mild procedure where the laser beams do not penetrate deeply into the skin. This means that the patient will not experience significant pain or uneasiness.
A majority of patients will be able to tolerate the treatment without anesthetic at the most shallow settings. However, at deeper settings, the treatment provider will apply a topical numbing cream to ensure that the patient remains comfortable during the procedure.
The number of treatment sessions can vary from one patient to another, depending on their extent of correction required. The provider may sometimes recommend other procedures in conjunction with MicroLaserPeel to address skin imperfections.
Experienced cosmetic surgeon Dr. Bryson Richards receives patients from Las Vegas, NV and nearby areas.
If you would like more information on cosmetic surgery procedures and treatments performed by Las Vegas, Nevada plastic surgeon, Dr. Bryson Richards please contact us at 702.870.7070
Taking new patients from Las Vegas, Bullhead City,  Laughlin, Pahrump, Mesquite NV and surrounding areas.