Laser Hair Removal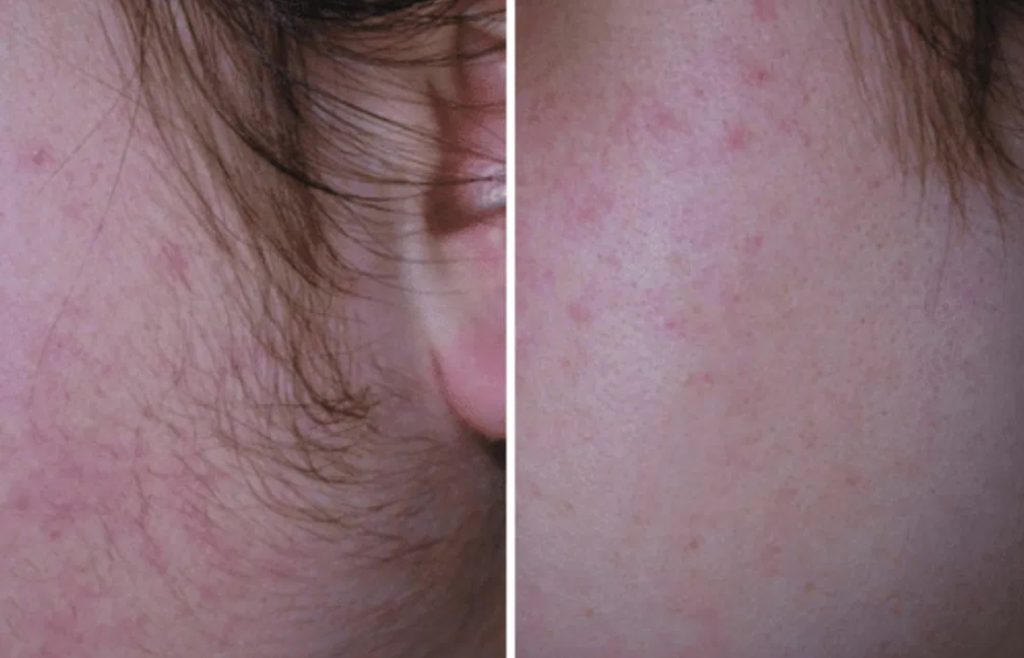 Laser hair removal for facial hair is a non invasive procedure involving laser beams of light. Earlier, laser hair removal only worked on people that had light skin and dark hair. However, with tremendous advancements made in laser field, the procedure is suitable for anyone with unwanted facial hair.
As per data collected by the American Society for Aesthetic Plastic Surgery, laser hair removal was among the top 5 non invasive cosmetic procedures in the US in 2016. Board certified plastic surgeon Dr. Bryson Richards provides laser hair removal of the facial hair to patients in Las Vegas, NV, and surrounding locations.
Facial Laser Hair Removal Mechanism
Laser hair removal involves sending laser light pulses in hair follicles that get absorbed by melanin or pigment in the hair. This is why it used to work best in people with darker hair and fair skin. Light when absorbed by pigments, get converted to heat that damages the hair follicle.
The unwanted hair vaporizes once the laser damages hair follicles. Hair stops growing back after a full round of laser treatment. Laser hair removal can also prevent ingrown hair along with saving considerable time and cost that would otherwise be spent on shaving and waxing.
Facial Procedure for Hair Removal
The treatment provider will thoroughly clean your face before applying a numbing gel at the treatment area. You would be given goggles for protecting your eyes. It is likely that your hair will also be covered. The treatment provider will aim the laser at a specified area.
Most patients report the sensation to feel like a rubber band snapping against the skin. You may get the smell of burnt hair as well. Laser hair removal on the face is quick since the area is smaller than other body parts, such as legs or chest. In some times, the procedure can be completed in just 15 to 20 minutes.
Targeted Facial Areas
Laser hair removal can be performed on any part of the body and is generally safe for most people. However, pregnant women are advised against getting laser treatments. The procedure can be performed on any facial feature, including:
Upper lip
Chin
Forehead
Cheeks
Temples
Recovery and Downtime
You should expect to resume majority of your regular every day activities following the laser hair removal procedure. However, you should avoid direct sun exposure and exercise. Hair won't fall out immediately, but will shed over a period of time. This can take several days to weeks, and it may initially look like continued hair growth. Repeated sessions will minimize hair growth.
Laser treatment works best on hair follicles that are in the new growth stage. Results can vary and are generally difficult to predict. Most people experience results to last several months and even years. The results may be permanent for some patients.
However, you may require at least one annual maintenance appointment. You can improve results by keeping all your follow-up appointments. Cosmetic surgeon Dr. Bryson Richards receives patients from Las Vegas, NV, and nearby areas for laser hair removal of the facial hair.
Contact Las Vegas Board Certified Plastic Surgeon Dr. Richards to Schedule a Consultation
If you would like more information on cosmetic surgery procedures and treatments performed by Las Vegas, Nevada plastic surgeon, Dr. Bryson Richards please contact us at 702.870.7070
Taking new patients from Las Vegas, Bullhead City,  Laughlin, Pahrump, Mesquite NV and surrounding areas.