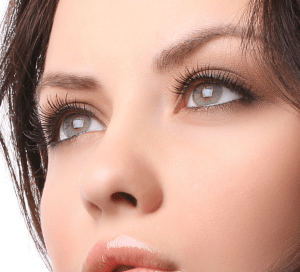 Blepharoplasty, commonly known as eyelid lift is a cosmetic surgery procedure to rejuvenate the appearance of eyelids. Recovery is an important part of this procedure, and patients should have a clear idea about what to expect during the recovery and how much time it may take to recover completely. The blepharoplasty surgeon will discuss all aspects during the initial consultation.
Dr. Bryson Richards is a board certified plastic surgeon providing eyelid surgery and various other procedures for the face, breast, and body. Patients in Las Vegas, Bullhead City, Laughlin, Pahrump, Mesquite NV, and surrounding locations have an opportunity to receive various procedures from Dr. Richards.
How long will it take to recover?
After blepharoplasty, the patient will normally take several weeks before the swelling and redness is resolved completely and full recovery is established. However, the downtime will not be more than a week or 10 days.
Patients can return to their workplace or resume regular activities at home in a week to 10 days. As the full effects of blepharoplasty are established gradually, the patient will feel more confident and satisfied with their eyelid appearance.
Immediate Post-Surgical Phase
While eyelid lift plastic surgery is an outpatient procedure, a few patients may require an overnight hospital stay. The appropriate environment for immediate recovery will be decided according to the patient's condition. In some cases, the surgeon may cover the patient's eyes gently with bandages. A lubricating ointment and cold compresses are recommended for the first few days.
Clear aftercare instructions will be given by the surgeon. Mild pain medications and antibiotics may be prescribed initially to keep the patient comfortable and minimize the risk of infection. Bruising, swelling, irritation, or dry eye conditions are expected in the initial post-op phase. These can be addressed with ointment, pain meds, and cold compresses. Eye drops may be advised to prevent dry eye.
First Few Weeks
Any activity such as reading, Internet surfing, watching TV or wearing contact lenses, which can put unnecessary strain on the eyes should be avoided in the first week of recovery. The patient should keep the head at a raised level in the first week as far as possible to minimize bruising and swelling. Sutures will be removed around the end of first week, and most patients will be able to return to work or resume their normal activities at this time.
Dr. Richards is a dedicated and experienced cosmetic surgeon receiving patients from Las Vegas, Bullhead City, Laughlin, Pahrump, Mesquite NV, and nearby areas for blepharoplasty. He may recommend the patient to wear dark sunglasses for the first two to three weeks in order to protect the eyes against sun and wind damage.
The patient should avoid heavy lifting of weights, bending, and strenuous exercises in the first two weeks after eyelid surgery. This will ensure that excessive blood flow does not occur in the eye region. Frequent naps may be taken during the first two weeks in order to give more rest to the eyes until the recovery is complete.
If you would like more information on cosmetic surgery procedures and treatments performed by Las Vegas, Nevada plastic surgeon, Dr. Bryson Richards please contact us at 702.870.7070
Taking new patients from Las Vegas, Bullhead City,  Laughlin, Pahrump, Mesquite NV and surrounding areas.