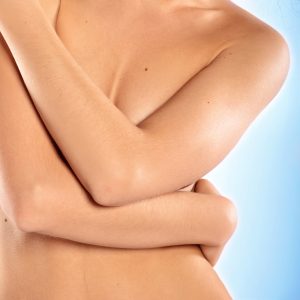 Breast implant is currently the second most popular cosmetic surgery procedure in the US after liposuction. The procedure can create predictable, sustainable, and highly desirable outcomes as long as it is performed by a trained breast surgeon with a proven track record of success in such procedures. Dr. Bryson Richards is a dedicated and experienced plastic surgeon providing breast implant procedure patients in Las Vegas, NV and surrounding communities.
Customizing the Procedure
Dr. Richards believes that optimal results in breast implant surgery can be obtained when the procedure is customized according to the patient's unique needs. Breast implant surgery involves key decisions with regard to the size and type of implants, the location of incision, and the placement position of implants in the breast tissue.
The final outcome will depend to a considerable extent on these choices. Dr. Richards engages closely with the patient to determine her innate aesthetic needs and goals and takes into account her natural breast anatomy. Based on this assessment, he will help the patient make the right choices for the breast implant plastic surgery.
Combining Art and Science
In every aesthetic procedure, including breast implant surgery, Dr. Richards will combine the best principles of science and art in order to produce great results. His first goal is to ensure that the implant procedure maintains the patient's long-term health and well-being, and contributes to her self-esteem.
At the same time, he will approach this surgery in order to enhance the overall breast shape and appearance, and not merely increase the size of the breasts. Therefore, Dr. Richards is able to create breast implant results that are healthy, sustainable and natural looking, apart from meeting or exceeding the patient's aesthetic goals. He is a leading cosmetic surgeon receiving patients from Las Vegas, NV and nearby areas.
Awards and Honors for Dr. Richards
For his commitment and contributions to the field of plastic surgery, Dr. Richards has received a number of prestigious awards and honors during the course of his career, including the following:
Joseph M. Serletti, MD, Resident Research Award, 2013 – for Excellence in Academic Plastic Surgery at URMC
Senior Top Gun Award, 2012 – Overall highest score on plastic surgery in-service of plastic surgery residents at URMC.
Junior Top Gun Award, 2011 – Highest score on plastic surgery in-service exam at junior level among plastic surgery residents at URMC.
Phi Kappa Phi, 2004 – Undergraduate honors society
Omicron Delta Epsilon, 2004 – International Economics Honors Society
Resident research award for studying data to find patterns that would improve patient care
Community Involvement
Apart from offering personalized care and attention to patients through his practice, Dr. Richards also takes out time to perform community and humanitarian services whenever possible. He has volunteered time to perform cleft lip and palate repairs in Uganda, Africa.
He actively participates in meetings, seminars, and takes advantage of continuing education opportunities to update his surgical skills in order to provide cutting edge plastic surgery procedures to his patients in Las Vegas.
If you would like more information on cosmetic surgery procedures and treatments performed by Las Vegas, Nevada plastic surgeon, Dr. Bryson Richards please contact us at 702.870.7070
Taking new patients from Las Vegas, Bullhead City,  Laughlin, Pahrump, NV and surrounding areas.