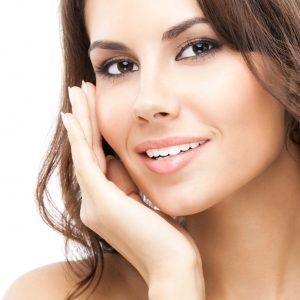 Belotero Balance is an FDA approved facial filler procedure designed to reduce nasolabial folds and other facial wrinkles and creases. People who want to avoid facial cosmetic surgery may consider Belotero dermal filler for facial rejuvenation.
At the time of initial consultation, the treatment provider will discuss all aspects of Belotero injections, including the estimated treatment cost.
The first goal of the provider will be to present various treatment options and inform their benefits and limitations so that the patient can make a well-considered choice. Astute, tremendous, and board certified plastic surgeon Dr. Bryson Richards provides Belotero dermal filler to patients in Las Vegas, NV and surrounding communities in the Battle Born State.
Cost-effectiveness of Belotero Filler
In plastic surgery and non-surgical aesthetic treatments, the cost is usually not covered by medical insurance. Therefore, some patients may not be willing to choose surgical or other expensive elective procedures for aesthetic enhancement. Such candidates may consider non-surgical, injectable solutions such as Belotero Balance to reduce wrinkles and lines from the face in a cost-effective manner.
Compared to the costs of a surgical anti-aging facial treatment, the treatment cost of Belotero injectabe procedure will be significantly lower. Results with Belotero can last for up to six months or sometimes even longer. Belotero can be performed in-office, and involves no anesthesia or sedation. It requires no specific recovery, which can entail cost benefits for some working people.
The typical costs that are inherent to a cosmetic surgery procedure, including anesthesia costs, surgical facility expenses, fee charged by the surgeon, medical tests, prescription meds, and post-op office visits will be avoided with an injectable procedure such as Belotero Balance. The injectable treatment is based on a biocompatible hyaluronic acid compound, which means the patient will not require any prior allergy tests either.
Extent of Treatment
Belotero Balance treatment costs may sometimes marginally vary from one patient to another even at the same practice. This can depend on the extent of treatment needed for a particular patient. The cost of this treatment may be calculated on a per syringe basis or per hour basis, according to the pricing policy of a practice.
If the surface area to be treated is larger, the cost may be proportionately higher. A few patients may only require subtle improvements to address early signs of facial aging, which will involve minimal treatment. Some other patients may need periodic monitoring or follow-up treatments to achieve their aesthetic goals. The monetary amount can vary in all such circumstances.
Other Price Tag Factors
Sometimes the practice may offer a special rebate, or a promotion program from the makers of Belotero Balance may be going on. Patients can avail of lower costs in such situations. If the patient combines the facial filler treatment with other aesthetic procedures at the same time, they may be eligible for a special package price.
Patients should feel free to discuss the cost aspects and ask questions from the treatment provider at the time initial consultation in order to make the right decision. Caring and noteworthy cosmetic surgeon Dr. Bryson Richards receives patients from Las Vegas, NV and other towns and neighborhoods for Belotero Balance dermal filler.
If you would like more information on cosmetic surgery procedures and treatments performed by Las Vegas, Nevada plastic surgeon, Dr. Bryson Richards please contact us at 702.870.7070
Taking new patients from Las Vegas, Bullhead City,  Laughlin, Pahrump, Mesquite NV and surrounding areas.