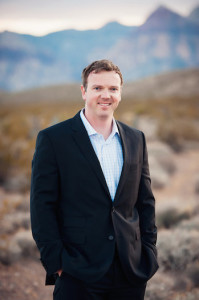 Going ahead with a cosmetic surgery procedure is an important, life-altering decision. The single most important factor that will determine the safety and success of the procedure will be the skill and expertise of the operating surgeon. Therefore, choosing the right surgeon becomes crucial to achieving safe, predictable, sustainable, and aesthetically desirable results.
New patients can find it confusing to choose the best plastic surgeon for their needs. To begin with, they should perform an online search to look for locally practicing surgeons in their area, and review their website, professional bio, reviews, and ratings, and the kind of procedures they perform. They patient may also seek advice from friends or family members who have undergone an aesthetic surgery in the past.
Initial Appointment
An objective cost and benefit analysis should be conducted on the basis of all the information available about a few marvelous surgeons in the local area. However, merely reviewing online information or going by word of mouth may not be enough to take a decision. The patient should seek appointment for an initial consultation, and ask various questions to clarify their concerns and doubts.
A personal interaction with the surgeon and their staff, and an initial visit to the surgeon's office will determine how comfortable and how confident the patient feels about the overall experience. Dr. Bryson Richards is an experienced cosmetic, plastic and reconstructive surgeon providing various procedures for the breast, body, and face to patients in Las Vegas, NV and surrounding locations.
Selecting the Right Surgeon
In any plastic surgery procedure, the pre-requisite is that the operating surgeon should have the necessary qualifications and licensing to perform the particular procedure. They should be properly trained and have a fair amount of experience in performing that specific procedure in the past. The surgeon should have access to the latest surgical facilities and technology in order to provide the best possible treatment options.
Highly trained and experienced cosmetic surgeons are adept at handling unexpected situations, complications and emergencies during the surgical procedure. Adequate time spent for training allows the surgeon to perfect their technique to achieve a high success rate in various surgical procedures. The surgeon should be able to provide before and after photos of the specific procedure that a patient seeks.
The surgeon should have affiliations with professional societies or organizations related to the field of cosmetic surgery. This allows them to keep updated with the latest developments and advancements in the field, and incorporate them into their practice. The surgeon should have staff privileges to perform the required surgical procedure at an accredited surgical center or hospital.
Personal Rapport
Plastic surgery treatment is a prolonged and highly personalized experience. No two patients are alike and no two surgeons are alike. One of the most important factors while selecting a cosmetic surgeon is what is the patient's personal comfort level with the surgeon.
If the patient feels encouraged by the surgeon's personal demeanor, concern about the patient's unique needs, and authoritative knowledge in answering their doubts and questions, it will be easier to make a well-informed final decision. Dr. Richards receives patients from Las Vegas, NV and nearby areas for cosmetic surgery.
If you would like more information on cosmetic surgery procedures and treatments performed by Las Vegas, Nevada plastic surgeon, Dr. Bryson Richards please contact us at 702.870.7070
Taking new patients from Las Vegas, Bullhead City,  Laughlin, Pahrump, NV and surrounding areas.