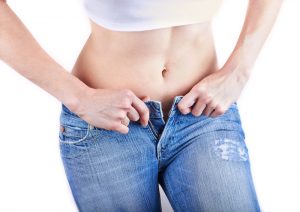 At the time of the pre-operative consultation, the mommy makeover surgeon will inform the patient on various facets of the procedure to allow her to make an enlightened decision. 
Additionally, the surgeon may also display mommy makeover cosmetic surgery before and after images during the initial consultation to enable the patient to understand the potential outcomes of this procedure. Board certified plastic surgeon Dr. Bryson Richards provides mommy makeovers to patients in Las Vegas, NV, and surrounding communities. 
What are Mommy Makeover Before and After Images?
In the case of a mommy makeover, before and after pictures refer to a pair or group of images of previous patients who have undergone this procedure will good results. 
The 'after' photos will be taken when the post-op swelling and bruising have subsided, and the complete results of the mommy makeover are apparent. 
These images will be taken with the patient's explicit consent and shown to new patients in a judicious manner. The identity of the patient will remain private, as per standard protocol. The only reason for sharing these pictures with new patients is to allow them to develop reasonable expectations from a mommy makeover cosmetic surgery. 
Describing Pictures with Words
Many patients find it beneficial if these images are displayed along with descriptive text explaining the plastic surgery procedure, why it was performed, and how it addressed the unique concerns of the patient. 
These concise descriptions allow the new patient to understand the mommy makeover journey of a previous patient. New patients connect better with images, while accompanying text allows them to remember the facts in an accurate manner.
Nothing can really beat an image and two images comprised of before and after are beyond revealing. Now someone can see the amazing work that Dr. Richards has done and use that to make a decision based on their own situation. We only live once and if you feel you can look better with the skill of Dr. Richards then it's your decision to make.
Sharing Your Pictures Online
The following avenues allow surgeons to share mommy makeover before and after pictures to educate women on the potential benefits of the procedure:
Photo gallery on the Practice Website

: Developing a 'before and after' gallery on the practice site which Dr. Richards has done with acumen. 

Create portfolios

: Assembling a picture portfolio to display to new patients seeking the same procedure. 

Adding images to blog posts

: Images are a natural element in a blog post providing visual proof of the actual results. 

Social Media

: Pictures are an important optimization tool for social media posts. But exercising discretion on a public platform is vital. 
The surgeon can develop a detailed 'before and after' gallery as an informational and promotional tool for their practice. Such a gallery can highlight the skills and expertise of the surgeon while educating prospective patients on revolutionary plastic surgery procedures such as a mommy makeover.
You can see these images while on a cruise ship or in your living room. If you are not comfortable going on a cruise in your current situation then perhaps after a mommy makeover you will be. Dr. Richards has a long line of satisfied customers because he's a student of his craft.
Digital Pictures on Instagram
In addition to sharing digital versions of the mommy makeover 'before and after' photos on their practice site, the surgeon may display them on Instagram as well. Prospective patients can see these photos online prior to deciding to set up a consultation with the plastic surgeon. 
A compelling way to showcase before and after pictures is through slideshows. The surgeon can educate patients on the mommy makeover procedure using Instagram Stories and other unique features. To accomplish this objective, the surgeon or their marketing team can create an Instagram account with a mommy makeover theme.
Hard work pays off and Dr. Richards has reached his milestones one happy patient at a time. It's your call but so many people believe those images on the website speak for themselves. 
Cosmetic surgeon Dr. Bryson Richards receives patients from Las Vegas, NV, and nearby areas for mommy makeover surgery.
If you would like more information on cosmetic surgery procedures and treatments performed by Las Vegas, Nevada plastic surgeon, Dr. Bryson Richards please contact us at 702.870.7070
Taking new patients from Las Vegas, Bullhead City,  Laughlin, Pahrump, Mesquite NV and surrounding areas.