Plastic Surgeon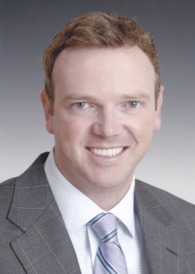 Awareness about cosmetic surgery procedures has grown exponentially with the proliferation of social media and mobile communication. However, it is still important to educate patients about choosing the right surgeon for their specific aesthetic needs. The American Society of Plastic Surgeons recommends that patients should choose the best surgeon for their needs, and any other considerations should be secondary.
Dr. Bryson Richards is a board certified plastic surgeon providing state of the art procedures for the breast, body and face. Dr. Richards combines the best principles of science and art to achieve consummate results that are as much aesthetically appealing as they are sustainable and health supporting. He provides procedures to patients in Laughlin, NV and other locations.
Customized Treatments
Dr. Richards treats every plastic surgery patient at an individual level, and avoids a "one size fits all" approach. He believes that each patient's personal aesthetic needs, expectations and aspirations are different, and their anatomy is unique. Therefore, most satisfactory results that meet or exceed the patient's expectations can be delivered when the surgeon tailors the procedure specifically according to the patient's needs.
Customization also helps to ensure that the procedure is made less invasive wherever possible, less painful and more targeted. Dr. Richards' goal is to achieve optimal outcomes while minimizing risk and involving reduced recovery time. With a customized surgical approach which may combine both surgical and non-surgical solutions, Dr. Richards is able to create more natural looking results.
Board Certification
One of the most important criteria that a patient should assess while selecting a cosmetic surgeon is whether the surgeon has a board certification, and from which board. The most respected and recognized board for such accreditation is the American Board of Plastic Surgery (ABPS). Dr. Richards has received his board certification from the ABPS.
Patients can be reassured that a surgeon with an ABPS board certification would have completed a minimum of three to five years of medical training, with at least two of those years specializing in plastic surgery. To maintain this certified status with the ABPS, the surgeon will have to pursue ongoing training and take new exams every 10 years.
This kind of a rigorous accreditation process ensures that the surgeon is fully updated with the latest technologies and surgical techniques in the field of plastic surgery. These surgeons are also fully abreast with the latest safety protocols and adhere to the best practices and highest standards of care. Dr. Richards receives patients from Laughlin, NV and nearby areas for various cosmetic surgery procedures.
Scientific Presentations
An eminent surgeon will typically get invited to present lectures and share expertise with other plastic surgeons at various national medical meetings. In recent years, Dr. Richards has made the following major presentations:
Improving Pain Management in Surgical Facial Rejuvenation: Podium Presentation at the Ohio Valley Society for Plastic Surgeons Meeting in West Virginia, June 2014
The Role of Injectables in Aesthetic Surgery: Financial Implications. Podium Presentation at the American Society for Aesthetic Plastic Surgery Meeting in San Francisco, CA, April 2014
Dr. Richards has also won numerous awards and honors for his contributions to the field of plastic surgery.
If you would like more information on cosmetic surgery procedures and treatments performed by Las Vegas, Nevada plastic surgeon, Dr. Bryson Richards please contact us at 702.870.7070
Taking new patients from Las Vegas, Bullhead City,  Laughlin, Pahrump, NV and surrounding areas.