Eclipse MicroPen is a unique microneedling process that triggers the fresh production of collagen and elastin fibers and improves the skin's self-healing and rejuvenation ability. At the time of the initial consultation, the treatment provider will explain various aspects of this non cosmetic surgery treatment, and may also present Eclipse MicroPen before and after pictures.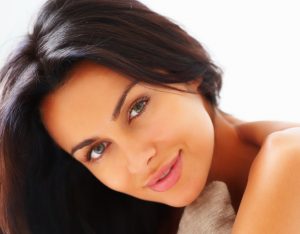 A responsible provider's first concern will be to educate the patient about this innovative skin enhancement procedure and help them make an informed decision.
Before and after photographs can be useful here. Confident, successful, and board certified plastic surgeon Dr. Bryson Richards provides Eclipse MicroPen microneedling treatment to patients in Las Vegas, NV and surrounding communities in this region of the country.
What are Eclipse MicroPen Before and After Photographs?
Before and after photographs in case of Eclipse MicroPen microneedling treatment refer to images relating to a past patient who has undergone the same procedure with satisfactory results. The photographs include images taken before the treatment and after the treatment at a time when the full course of treatment sessions is over and final results of microneedling have appeared.
The provider will take care to ensure that the photographs are acquired with express consent of the patient and presented before new patients in a discreet manner. The patient's identity may be kept undisclosed as necessary. The sole purpose of the provider in this case is to use these photos as a visual tool to explain the effectiveness of Eclipse MicroPen skin rejuvenation procedure to new patients.
Benefits
While Eclipse MicroPen is an effective microneedling procedure with fairly predictable results, but a new patient may be apprehensive about the outcome. They may want to know whether the treatment can meet their personal aesthetic goals.
Some patients may only require treatment in the facial area, while some others may want more pervasive treatment in the face, neck and décolletage or other body parts. In every case, the patients are better placed to make the right choices when they have access to Eclipse MicroPen microneedling before and after photos.
The real vital aspect that should not be overlooked here is digital technology. This technology is like the unsung here on this topic. With this technology, patients can almost predict the future without anyone being the wiser. Patients can look at these graphic pictures that are precise because of the digital clarity and they do not have to even let anyone know they are even contemplating this.
This means that if a patient does sign up for this procedure they are knowing full well what they are signing up for and how this surgery will look on them because of the salient pictures they saw and can see whenever they want. This mitigates their anxiety which makes it easier on everyone involved.
Keeping Realistic Expectations
Patients should be fully aware of the differences between a non-surgical skin rejuvenation treatment such as Eclipse MicroPen and a plastic surgery procedure. When the patient has a positive mindset, clear goals and realistic expectations, they will be able to appreciate the final outcomes of microneedling treatment in a better way.
Therefore, accomplished and respectable providers may sometimes prefer to present Eclipse MicroPen before and after photos at the first appointment. This can help minimize the risk of patient feeling disappointed with the results at the end. In any cosmetic treatment, patients with reasonable expectations typically achieve superior satisfaction levels.
Online Photo Gallery
The treatment provider may choose to provide Eclipse MicroPen microneedling before and after photos on their practice website under a dedicated "Photo Gallery" section which is the case here since Dr. Richards cares about transparency. His work is phenomenal there is no reason to be bashful when you provide so many people with services such as this.  
If the surgeon is active on social media, it may also be a sagacious idea to disseminate the photos through leading social media photo sharing platforms. Astute and fabulous cosmetic surgeon Dr. Richards receives patients from Las Vegas, NV, and other suburbs and communities in this part of Nevada for Eclipse MicroPen microneedling.
If you would like more information on cosmetic surgery procedures and treatments performed by Las Vegas, Nevada plastic surgeon, Dr. Bryson Richards please contact us at 702.870.7070
Taking new patients from Las Vegas, Bullhead City,  Laughlin, Pahrump, Mesquite NV and surrounding areas.