Belotero Balance is an FDA approved facial filler designed to reduce the signs of facial aging. It can serve as a useful solution for people who want to avoid a facelift cosmetic surgery and yet achieve facial rejuvenation. It is important for patients to understand what the filler injectable treatment can or cannot do for them before they make up their mind.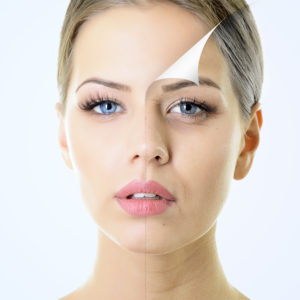 A treatment provider may choose to provide Belotero facial filler before and after photographs during the initial consultation.
The photos can help to explain different aspects of the injectable procedure in a better way. Board certified plastic surgeon Dr. Bryson Richards provides Belotero Balance to patients in Las Vegas, NV, and surrounding communities in The Silver State.
What are Belotero Balance Before and After Images?
Before and after images in case of Belotero facial filler refer to a pair or group of photographs belonging to a previous patient who has undergone the same treatment with good results. The photographs include images taken before the treatment and after the treatment at a time when the post-treatment swelling and redness has been resolved and full effects of the procedure are visible.
The injection provider will take care to obtain these photos with the consent of the patient and present them before new patients in an appropriate manner. The patient's identity may be kept confidential as per the standard norm. The sole purpose of the provider in this case is to use the photographs as a visual aid to explain different aspects of Belotero facial filler treatment to new patients and help them make a well-considered decision.
Advantages
When a person is considering Belotero Balance treatment for the first time to reduce their facial signs of aging, they may have concerns about whether a non plastic surgery procedure can help meet their personal aesthetic goals.
Sometimes, the provider may recommend Belotero facial filler injections in conjunction with another surgical or non-surgical facial rejuvenation procedure. With the help of Belotero Balance before and after photos, the surgeon can help ensure that the patient makes the best decisions and is correctly informed about the procedure.
Keeping Reasonable Expectations
Experienced surgeons know that best outcomes in any cosmetic procedure are usually achieved when the patient has a positive state of mind, clear cosmetic priorities, and reasonable expectations.
Therefore, they may prefer to provide Belotero facial filler before and after photos at the first appointment to ensure that the patient knows exactly what to expect and what not to expect from the treatment. This will minimize the chances of any disappointment or misunderstanding occurring at a later stage.
Images on the Website
The provider has an option to provide Belotero Balance before and after photos on their practice website which Dr. Richards does since he believes in transparency for all the right reasons. New patients can conveniently access the photos online in the privacy of their home or office, and then choose whether to visit the practice for a personal consultation.
Outstanding and cordial cosmetic surgeon Dr. Bryson Richards receives patients from Las Vegas, NV, and nearby areas for Belotero dermal filler treatment and various other procedures.
There is an aspect to this that should not be left out and that is digital technology. This type of technology allows any patient to see graphic pictures wherever they can gain Internet access that is almost everywhere. Now a patient knows a lot about this type of procedure without even notifying anyone.
There has not been too many times in human history where this type of amazing information was available to the masses but because of digital technology patients can apply what they see on screen to their own situation. Patients can now make a proper decision and even more so after the consultation if they choose to schedule one.
If you would like more information on cosmetic surgery procedures and treatments performed by Las Vegas, Nevada plastic surgeon, Dr. Bryson Richards please contact us at 702.870.7070
Taking new patients from Las Vegas, Bullhead City,  Laughlin, Pahrump, Mesquite NV and surrounding areas.