What is Liposonix?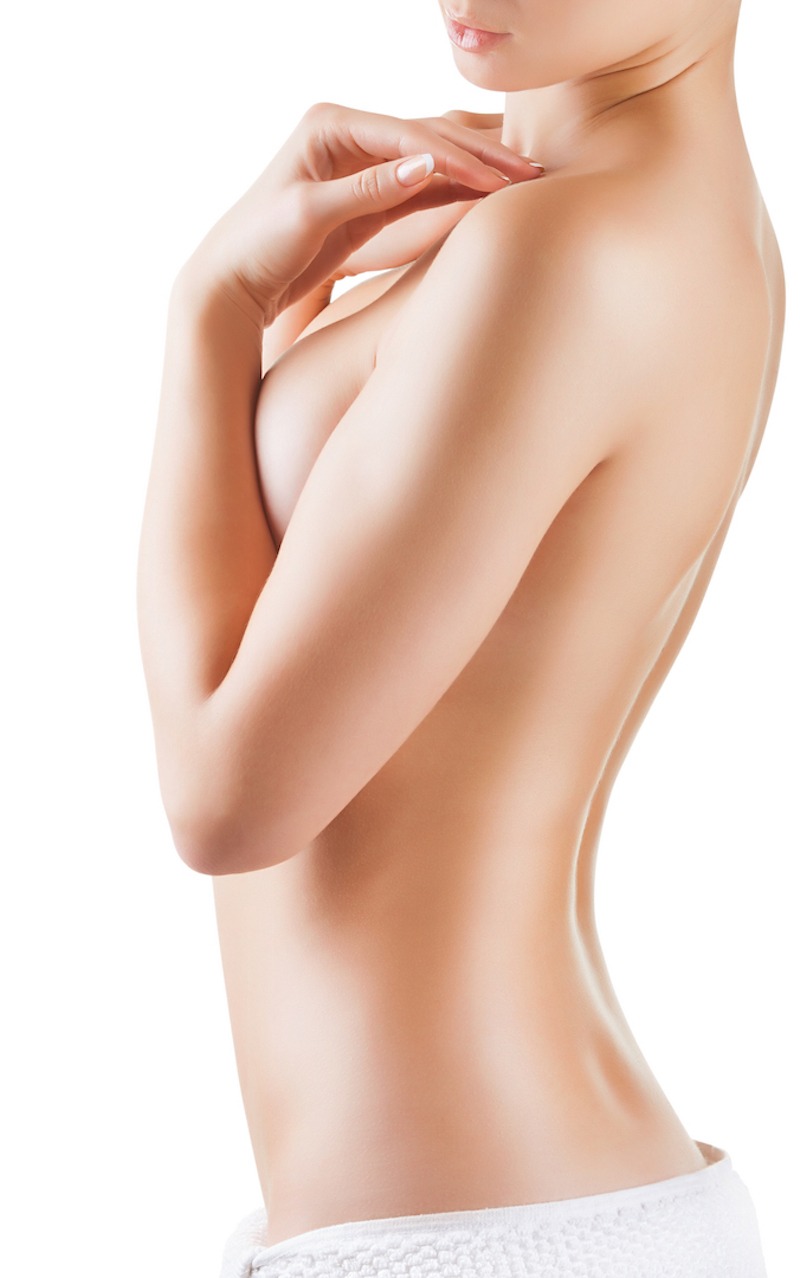 Accumulation of excess fat tissue may occur in certain areas of the body due to genetic factors, lifestyle issues, disease, and other reasons. Liposuction is a popular cosmetic surgery solution to get rid of unwanted fat deposits, but not every patient may be ready for an elective surgery. In such cases, the surgeon may offer a unique non-invasive fat reduction treatment called Liposonix.
With Liposonix treatment, the patient will be able to avoid all the risks and complications that are typically associated with a plastic surgery procedure, and yet achieve similar body contouring outcomes. Dr. Bryson Richards provides Liposonix and various other procedures to patients in Las Vegas, NV and surrounding communities.
How does Liposonix Work?
Liposonix fat reduction technique is based on ultrasound technology to achieve the desired body contours in a completely non-surgical manner. The device will focus ultrasound energy in the targeted fat pocket to penetrate the subcutaneous fat layer underneath the skin. The intense energy will disintegrate the unwanted fat cells, which will be gradually resorbed by the body and eliminated from the area.
The fat cells removed in this manner are gone permanently, and the patient can achieve enhanced contours in the treated area. The cosmetic surgeon may recommend this treatment to individuals who are bothered by the presence of stubborn fat pockets, which have become resistant to diet or exercise.
Lose One Inch from the Waistline
The growing popularity of Liposonix stems from the fact that most patients will successfully lose about one inch of fat from the waistline if they are treated for that area. A treatment session will last for about one hour, and in terms of clothing, an average patient will lose about one size.
The body will take time to naturally remove the destroyed fat cells, and the final results will shape in about two to three months. Experienced plastic surgeon Dr. Richards receives patients from Las Vegas, NV and nearby areas for Liposonix and various other surgical and non-surgical procedures.
Ideal and Qualified Candidates
An individual with moderate body weight, but struggling with stubborn fat pockets in specific areas of the body can benefit the most from Liposonix procedure. A profound candidate will have realistic expectations and will be committed to maintaining a healthy and active lifestyle following the procedure. Liposonix is not a weight loss procedure, and it is not a procedure to tighten loose or sagging skin. Patients needing skin tightening in the waist area may have to choose tummy tuck plastic surgery.
Subtle and Natural Looking Results
While Liposonix will produce only delayed gratification for most patients by showing clear results in about eight to 12 weeks, the advantage is that the results do not look sudden or unnatural. The procedure is ideal for people who are not looking for obvious or drastic aesthetic outcomes.
Recovery
Mild swelling and redness in the treated area may occur temporarily, and a feeling of tingling or warmth may also be experienced for a few days. Almost no downtime is involved, and most patients can go back to even vigorous exercises in a couple of days.
If you would like more information on cosmetic surgery procedures and treatments performed by Las Vegas, Nevada plastic surgeon, Dr. Bryson Richards please contact us at 702.870.7070