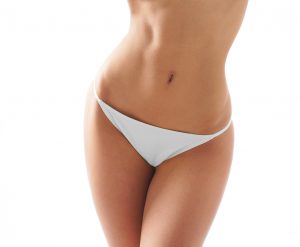 Liposuction currently ranks as the number one cosmetic surgery procedure in the US in terms of popularity. Innovations in liposuction techniques have made the procedure less invasive and more targeted. Best results with liposuction can be achieved when the patient chooses a highly trained and experienced liposuction surgeon.
Dr. Bryson Richards is an award-winning plastic surgeon providing liposuction and several other advanced procedures of the breast, body, and face. He combines the principles of art and science to produce desirable, sustainable and natural looking contours with liposuction. Dr. Richards receives patients from Las Vegas NV and surrounding communities.
Customization
According to Dr. Richards, the optimal results in a plastic surgery procedure such as liposuction can be achieved when the surgeon tailors the procedure to meet the unique anatomical needs and personal aesthetic goals of the patient. Liposuction surgery allows scope for customization, which is one of the key reasons behind its wide acceptance as the procedure of choice.
Wherever possible, Dr. Richards will adopt the tumescent liposuction technique, which can avoid the need for general anesthesia. He may also combine technologies such as laser or ultrasound to ensure that more precise results can be obtained in a less invasive way. Pain, downtime and risk of complications is reduced when customized liposuction techniques are applied in accordance with the patient's individual needs.
Education and Training
Dr. Richards graduated from the leading Cornell Medical School in New York City, and was the chief resident in plastic surgery at Strong Memorial Hospital in Rochester, NY. He received training in advanced cosmetic and plastic surgery at the nationally renowned Cleveland Clinic.
Because of his expertise and authority in the field as a plastic surgeon, he regularly receives requests from professional societies and organizations to speak at national conferences to disseminate his knowledge and share insights about various plastic surgery procedures. At his practice, Dr. Richards receives patients from all over Las Vegas, NV as well as nearby areas.
Recognition
Dr. Richards has earned numerous accolades and honors during the course of his career for his contributions to the field of cosmetic surgery. Some of the awards won by Dr. Richards include:
Joseph M. Serletti, MD, Resident Research Award, 2013 – For Excellence in Academic Plastic Surgery at URMC
Senior Top Gun Award, 2012 – Overall highest score on plastic surgery in-service of plastic surgery residents at URMC.
Junior Top Gun Award, 2011 – Highest score on plastic surgery in-service exam at junior level among plastic surgery residents at URMC.
Phi Kappa Phi, 2004 – Undergraduate honors society
Omicron Delta Epsilon, 2004 – International Economics Honors Society
Resident research award for studying data to find patterns that would improve patient care.
Humanitarian Commitment
In addition to his dedicated service to his patients in Las Vegas, Dr. Richards also devotes time to humanitarian causes. He has volunteered time to perform cleft lip and palate repairs in Uganda, Africa. He remains committed to improving the quality of life of his patients by providing them the benefits of the latest technologies and procedures in plastic surgery.
If you would like more information on cosmetic surgery procedures and treatments performed by Las Vegas, Nevada plastic surgeon, Dr. Bryson Richards please contact us at 702.870.7070