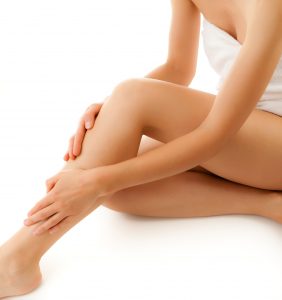 Laser hair removal is the most effective and popular procedure designed to reduce unwanted hair without applying cosmetic surgery. Minimal to no downtime is involved in laser hair removal. The laser treatment provider will discuss the recovery aspects and give recovery care instructions to the patient.
Most patients will have a smooth and quick recovery following laser hair removal, and can return to their normal routine immediately. Board certified plastic surgeon Dr. Bryson Richards provides laser hair removal procedure to patients in Las Vegas, NV, and other neighborhoods and cities in the southern part of this state.
Recovery Experience
Unlike plastic surgery procedures, in case of laser hair removal, the patient can resume their regular activities immediately following the laser treatment session. However, some degree of redness and swelling may be experienced for about 24 hours. The patient may apply ice therapy, aloe gels, or anti-inflammatory creams as per the laser expert's advice to minimize discomfort.
Patients often describe the ensuing discomfort after laser hair removal as similar to mild sunburn. The treated sites may feel slightly irritated and puffy, particularly around the hair follicles. But the sensation will usually dissipate in a matter of hours, or a day or two in a few cases. Busy moms or working patients find this procedure ideal because they can immediately return to their normal routine without any hassle.
How to Improve Post-Treatment Comfort?
Although most patients will only have mild and temporary signs of discomfort, but a few may notice a type of crusting or blistering in the treated area. In such case, they should get in touch with the laser treatment provider promptly and receive professional medical care.
But in most cases, patients will have mild symptoms of redness and swelling, which can be alleviated in simple ways. The patient may use cold compresses in the first one or two days after the treatment to soothe the area. Ice can be used, or a soft cloth can be soaked in ice water and then placed gently over the affected sites as frequently as required.
In any case, discomfort will be temporary and the patient will quickly recover. Moisturizing gels or lotions can also aid in the recovery of the laser treated sites. The treatment provider may prescribe a cream for this purpose.
Post-Op Precautions
The laser treatment provider will give detailed instructions for post-operative care. The patient should maintain skin health between two laser treatment sessions. For the first few days after the treatment, they should avoid shaving the treated area. Tweezing, waxing, plucking and bleaching should be entire avoided during the laser hair removal treatments, including the gap between two treatments.
Strong soaps should be avoided for cleansing because it may lead to drying of the skin. It is critical to avoid exposure to sunlight in the treated area.
The patient should apply sunscreen with an SPF of 30 or higher. Periodic monitoring of the skin and hair condition is required as recommended by the laser expert. Stellar and sagacious cosmetic surgeon Dr. Richards receives patients from Las Vegas, NV and nearby areas for laser hair removal.
If you would like more information on cosmetic surgery procedures and treatments performed by Las Vegas, Nevada plastic surgeon, Dr. Bryson Richards please contact us at 702.870.7070
Taking new patients from Las Vegas, Bullhead City,  Laughlin, Pahrump, Mesquite NV and surrounding areas.