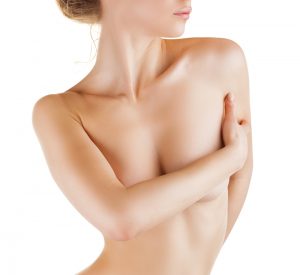 Breast revision may have to be performed in a situation where the patient is not satisfied with the results of the primary breast cosmetic surgery, or specifically in case of breast augmentation, the implants have developed a complication.
During the initial consultation, the breast surgeon will discuss all aspects of the revision procedure, including its estimated costs. Board certified plastic surgeon Dr. Bryson Richards provides breast revision procedures to patients in Las Vegas, NV and surrounding communities.
Price Variations
Breast revision plastic surgery may be required for any breast procedure such as breast augmentation, breast lift or breast reduction. The cost of surgery will vary in each case, depending on the length and complexity of the procedure. While complications are rare in case of breast lift or breast reduction, a patient may require revision if she is unhappy with the results.
The monetary amount of revision surgery in these procedures may be higher than that of primary surgery because revisions are usually more complex. If the primary surgery was incorrect due to the surgeon's error, they may perform the revision procedure for free, depending on their policy for revision surgeries.
The dollar figure of revision surgery in case of breast augmentation will vary according to the patient's decision to choose implant removal or replacement. Implant removal surgery will usually involve breast lift as an additional procedure, which will have additional costs. In case of implant replacement, the procedure will be simpler but will have the additional costs of new implants.
Implant financial factors in case of revision breast augmentation procedures may be covered under the warranty program offered by the implant manufacturer. Dr. Richards is an experienced cosmetic surgeon receiving patients from Las Vegas, NV and nearby areas for breast revision procedures.
Other Price Factors
The monetary amount of breast revision surgery can vary from one practice to another depending on where the practice is located. Prime urban centers, popular tourist destinations, and cities along the coasts will typically have higher real estate costs and other living costs. Therefore, the average costs of goods and services, including cosmetic procedures, will generally be higher in these locations.
If the breast revision procedure is performed using general anesthesia, the fee charged by an anesthesiologist or a registered anesthetist nurse, will vary according to their qualifications and experience. The procedure may be performed at a hospital, accredited surgical center or a private surgical suite. The costs and benefits will differ in each case.
Patients should also account for pre- and post-operative expenses such as medical tests, specialized mammograms, prescription drugs, surgical bra, and post-surgical appointments with the surgeon. These minor costs can add up to a significant amount, and should be included in the breast revision cost estimate.
Insurance and Financing
Insurance coverage will rarely be available for breast revision because the primary breast cosmetic surgery is an elective procedure. However, patients can explore various financing options such as low interest loans from professional medical care financing firms, bank loans, credit cards, and borrowings from family and friends.
If you would like more information on cosmetic surgery procedures and treatments performed by Las Vegas, Nevada plastic surgeon, Dr. Bryson Richards please contact us at 702.870.7070
Taking new patients from Las Vegas, Bullhead City,  Laughlin, Pahrump, Mesquite NV and surrounding areas.