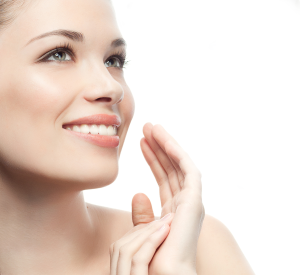 Over the years, facelift cosmetic surgery has become much safer with a very high success rate. However, like any other surgical procedures, certain risks will still be inherent to facelift surgery. The patient should have full awareness about the potential risks and complications in order to make a well-considered decision.
Dr. Bryson Richards is a board certified plastic surgeon providing facelift and various other procedures for the face, body and breasts. Dr. Richards will ensure that the patient is properly educated about the procedure and its potential risks during the pre-operative consultation. He provides facelift to patients in Las Vegas, Bullhead City, Laughlin, Pahrump, Mesquite NV, and surrounding locations.
Facelift Risks
Potential risks involved in facelift plastic surgery include:
Poor Anesthesia Reaction
Although anesthesia has become an extremely safe procedure nowadays, but in rare cases, general anesthesia can still pose problems. A patient with a pre-existing medical condition may be at a higher risk of adverse anesthesia reaction. An experienced surgeon and anesthesiologist will usually manage to anticipate the reaction and minimize the risk.
Infection
Any surgical procedure entails some degree of infection risk. If the surgical center adheres to high standards of cleanliness and sanitation, the risk can be mitigated. The surgeon may also prescribe antibiotics and place drain tubes to collect excess fluid during early recovery phase. These steps can help to minimize the risk of infection.
Hematoma
Following facelift surgery, if the bleeding occurs beneath the skin, it can create swelling, pain and discoloration. Extreme hematoma cases may have to be addressed surgically. The risk of hematoma can be minimized by placing drain tubes below the skin for a few days to collect excess fluid.
Damage to Facial Nerves
In a rare situation, a cut or nick may occur in a facial nerve during facelift surgery. This can result in facial paralysis or numbness in the affected area. However, the damage is usually not permanent. A skilled cosmetic surgeon will be able to minimize this risk by keeping a conservative approach to facelift.
Visible Scarring
Although some degree of scarring is unavoidable after facelift surgery, it is possible to conceal most of the scars in discreet locations. A few minor marks may be visible in some cases if they are not correctly hidden in the hair or behind the ear. Dr. Richards receives patients from Las Vegas, Bullhead City, Laughlin, Pahrump, Mesquite NV, and nearby areas for facelift surgery.
Minimizing the Risk
An experience surgeon will strive to maintain a delicate balance between meeting the patient's aesthetic goals and keeping a safe and conservative surgical approach. During the pre-op consultations, there should clear communication between the surgeon and the patient about all aspects.
The patient should be forthcoming about their medical history, current medications, and habits of smoking or drinking. Such information will enable the surgeon to make the right decisions about the extent of facelift surgery. The patient should be prepared to follow the surgeon's pre- and post-operative instructions diligently in order to minimize the risk.
If you would like more information on cosmetic surgery procedures and treatments performed by Las Vegas, Nevada plastic surgeon, Dr. Bryson Richards please contact us at 702.870.7070
Taking new patients from Las Vegas, Bullhead City,  Laughlin, Pahrump, Mesquite NV and surrounding areas.