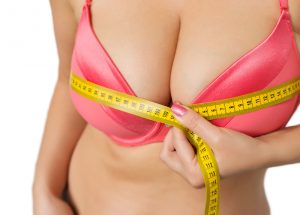 Breast implant removal is an important cosmetic procedure, which may or may not be performed along with a breast lift surgery. 
To ensure predictable and safe results, patients should choose an experienced and qualified breast removal surgeon. Board certified plastic surgeon Dr. Bryson Richards provides breast implant removal to patients in Las Vegas, NV and surrounding locations. 
Why Select on a Board Certified Plastic Surgeon?
American Board of Plastic Surgery (ABPS) is the only board which is recognized by the American Board of Medical Specialties. It has strict standards of selection for giving certification. Patients who choose an ABPS board certified cosmetic surgeon can be assured that the surgeon will have at least three to five years of medical training which includes a minimum of 2 years of training entirely in plastic surgery.
Board certified cosmetic surgeons keep themselves updated with the latest techniques and recent innovations. They also pursue continuous training in the field of plastic and cosmetic surgery to deliver safe and effective results in all surgical procedures.
Emphasis on Customization
Make sure to select a surgeon who clearly understands that best outcomes in a procedure like the breast implant removal can only be achieved when the surgeon decides to adopt a customized strategy. The body of each patient is unique. 
The surgeon should remember the subtle anatomical differences and take into consideration the cosmetic objectives and the patient's specific health requirements while deciding a surgical plan for breast implant removal or replacement.
Strike a Balancing between Art and Science
Your surgeon should have the right training and qualifications along with the required skills to create the correct balance between art and science in each plastic surgery they perform. This strategy will help them to deliver implant results that are healthy, sustainable, and more natural looking.
About Dr. Richards
Board certified plastic surgeon Dr. Bryson G. Richards received training in advanced cosmetic plastic surgery at the prestigious Cleveland Clinic. He graduated from the Cornell Medical School in New York City and is the chief plastic surgery resident at Strong Memorial Hospital in Rochester, NY. He is considered an expert in plastic surgery and is often invited to address national meetings of thousands of other plastic surgeons.
His paper, explaining a technique that considerably reduces pain after breast enhancement, was published in the illustrious national Aesthetic Surgery Journal and has been cited by other articles related to breast surgery. He is also the recipient of the top resident research award for studying data at his institution to find patterns that would help to improve care of the patients. 
HONORS/AWARDS:
Joseph M. Serletti, MD, Resident Research Award, 2013 – For Excellence in Academic Plastic Surgery at URMC Senior Top Gun Award, 

2012 – Overall highest score on plastic surgery in-service of plastic surgery residents at URMC. 

Junior Top Gun Award, 2011 – Highest score on plastic surgery in-service exam at junior level among plastic surgery residents at URMC. 

Phi Kappa Phi, 2004 – Undergraduate honors society Omicron Delta Epsilon, 

2004 – International Economics Honors Society Eagle Scout, 1996
Final Decision
Once you have chosen an experienced board certified breast implant surgeon, there are a number of questions you should your surgeon to make sure they understand your requirements. You should also speak to one of the surgeon's patients who has undergone en bloc procedure to know about their experiences. Lastly, you may ask for before and after pictures of the cosmetic surgeon's own patients.
It is vital that your surgeon is clear about your expectations from the surgery. If you want to ensure that you and your surgeon are on the same page, please make a detailed list of your areas of concern and carry your queries with you to your consultation. Cosmetic surgeon Dr. Bryson Richards receives patients from Las Vegas, NV and nearby area for breast implant removal. 
If you would like more information on cosmetic surgery procedures and treatments performed by Las Vegas, Nevada plastic surgeon, Dr. Bryson Richards please contact us at 702.870.7070
Taking new patients from Las Vegas, Bullhead City,  Laughlin, Pahrump, Mesquite NV and surrounding areas.